Israel's prime minister has approved initial plans for 2,000 new settlement homes in the West Bank ahead of his high-profile meeting with US President Barack Obama.
The revelation comes amid a wave of violence, dubbed locally as "the knife intifada", that has sent tensions running high in the region. Since mid-September, 12 Israelis have been killed in Palestinian attacks, mostly stabbing assaults. Meanwhile, 75 Palestinians have been killed by Israeli fire, including 48 said by Israel to be involved in attacks or attempted attacks.
On Monday (9 November), Israeli security forces shot and killed a Palestinian woman at a West Bank checkpoint after she reportedly pulled a knife in an attempt to stab guards.
According to newspaper Hareetz, the plans of Prime Minister Benjamin Netanyahu include the construction of 2,200 homes by 2030 in several settlements, which the international community considers as illegal or illegitimate.
In July, the UK condemned Israel's announcement that it was to build a further 300 homes in a Jewish settlement in Beit El, in the occupied West Bank, which Palestinians are seeking back since Israel captured it in 1967.
Netanyahu-Obama meeting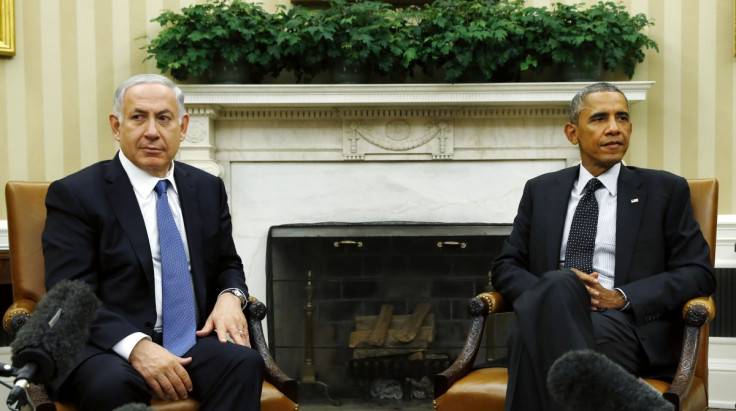 Hagit Ofran, a spokeswoman for Israeli settlement watchdog Peace Now, said the plans showed the "vision" that Netanyahu's government has for the the Ma'aleh Michmash area east of the Palestinian city of Ramallah. The plan is only preliminary and is still subject to changes, meaning it could take years before any of the homes are built.
Netanyahu, meanwhile, is currently in Washington, where he is meeting Obama. It is common knowledge that the relationship between Tel Aviv and Washington – or, more appropriately, Netanyahu and Obama – is at historic lows as 2015 draws to a close.
Commentators have highlighted the Israeli government made a similar move in 2010 when it announced the construction of 1,600 new settlement units just as US Vice President Joe Biden was arriving in Jerusalem.