Israel's Benjamin Netanyahu headed for frosty reception with Barack Obama in Washington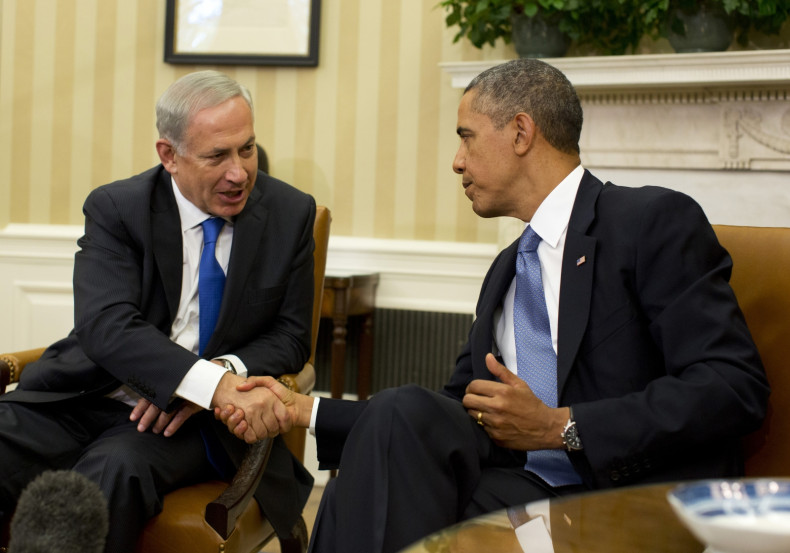 Even the non-committal language of a White House press release seemed tinged with tension on Sunday (8 November) ahead of Israeli Prime Minister Benjamin Netanyahu's visit to Washington on Monday. "The president looks forward to discussing regional security issues [and] the need for the genuine advancement of a two-state solution," it said.
With that, US President Barack Obama penned a note to his house mate and stuck it on the fridge they share: 'Enough is enough! You've been bad-mouthing me all over town, and I don't like the new company you're keeping. Also, I'm sick of hearing you fighting with the neighbours day and night.'
It is common knowledge that the relationship between Tel Aviv and Washington – or, more appropriately, Netanyahu and Obama – is at historic lows as 2015 draws to a close. Netanyahu has actively attempted to derail the P5 + 1 deal by accepting an invitation from the US Congress to publicly trash Obama's legacy project.
Then last week it was announced that Netanyahu has appointed Ran Baratz as the head of Israel's National Public Diplomacy Directorate. The man who once accused Obama of encouraging anti-Semitism and has been equally rude about US Secretary of State John Kerry and his efforts in the stalled Middle East peace process.
As for the neighbours, the White House's mention of the two-state solution (which Netanyahu openly opposed during his fraught election campaign in March and has done little to further since) is not unusual but reflects a view within the Obama administration that the Israeli prime minister's reign has been an extremely divisive one.
Israel has been rocked by a series of stabbing attacks during what has been dubbed 'the knife intifada' while dozens of Palestinians have been killed in Jerusalem and the West Bank. The dead do not only include alleged attackers but unarmed protesters in Bethlehem and other flashpoints.
The tension is sure to be compounded by the fact that Bibi goes to the White House cap in hand, hoping to increase its annual military aid from the US to $4bn (£2.65bn) from its current level of $3bn, presenting the increase as compensation for the Iran deal, which the Israeli right argues is actively putting Israel in danger.
As for Obama and US Secretary of State John Kerry, they will likely want to persuade Netanyahu to come back to the negotiating table with the Palestinians almost 18 months after negotiations were shelved amidst a spate of murders in 2014.
The two leaders will be unlikely to let the tension spill over in Washington, and like a warring couple at a social function, will probably put on a brave face at any public events on Monday. Tension between Israel and the US does not play well at home in either country, and Netanyahu's critics have often used his tumultuous relationship with Obama as evidence of his weakness when it comes to foreign affairs.
Bibi will likely get his money but will be expected to at least make the right noises with regard to the Palestinians – if only to keep Kerry happy. As for Obama, he will be aware that his tenancy contract on the house has less than a year left and pretty soon his bothersome house mate will be someone else's problem.