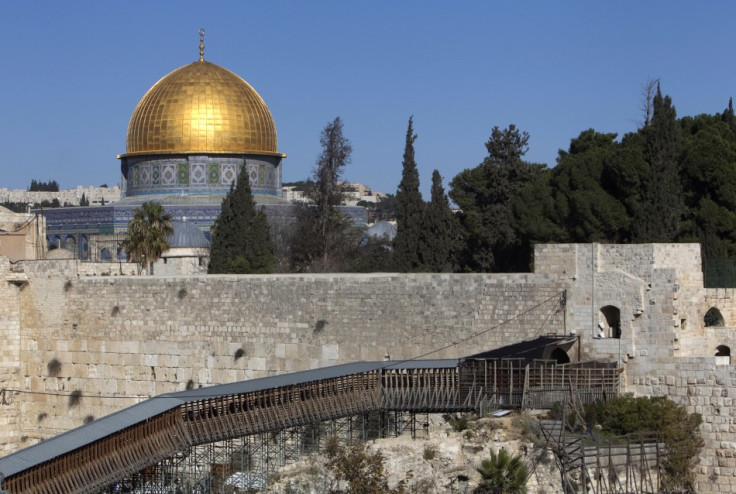 Israeli Prime Minister Benjamin Netanyahu announced his support for a law that would ban mosques from using loudspeakers system used for their call to prayer.
While officially the so-called Muezzin Law, applies to all places of worship, in practise it will primordially affect mosques.
The law was proposed by Anastassia Michaeli a Knesset member in the ultra-nationalist Yisrael Beiteinu party, who defended the legislation, saying it would help hundreds of thousands of Israeli citizens who suffer from the noise caused by the muezzin's calls to prayer.
"The bill comes from a worldview whereby freedom of religion should not be a factor in undermining quality of life," she said.
The legislation is thought to be the first attempt to impose change on the mosques' calls to prayer since the formation of the state of Israel in 1948.
Netanyahu this week came in support of the controversial measure, saying "I have received numerous requests from people who are bothered by the noise from the mosques."
"The same problem exists in all European countries, and they know how to deal with it. It's legitimate in Belgium; it's legitimate in France. Why isn't it legitimate here? We don't need to be more liberal than Europe."
However the Prime Minister was later on forced to postpone planed discussion on the measure following stiff opposition from three ministers from his own Likud Party and criticisms from the international community.
Dan Meridor, a Deputy Prime Minister criticised the bill saying it would only lead to an increase of tensions.
Minister for the improvement of government services Michael Eitan backed Meridor's comments adding the law was yet another excuse to legislate against Muslims.
"If the desire was to combat sound, then a law against sound in all areas should be introduced," he said.
"But the MK proposing the bill wants to combat religion. I met with her and she tried selling it to me as an environmental law. I said to her, 'Look me in the eyes. You are not interested in the environment, but in Islam."
Culture and Sports Minister Limor Livnat also harshly criticised the measure saying "There is an anti-noise law that is supposed to deal with the problem of noise from mosques, if such a problem even exists, but that law is not enforced. There is no need for a new law, rather the proper enforcement of the existing one."
The proposed measure also sparked outrage among Arab religious authorities, with the former mufti of Jerusalem, Ekrima Sabri, asking "How could Israel change something which Muslims have been practising for the last 15 centuries in Jerusalem and Palestine and everywhere?"