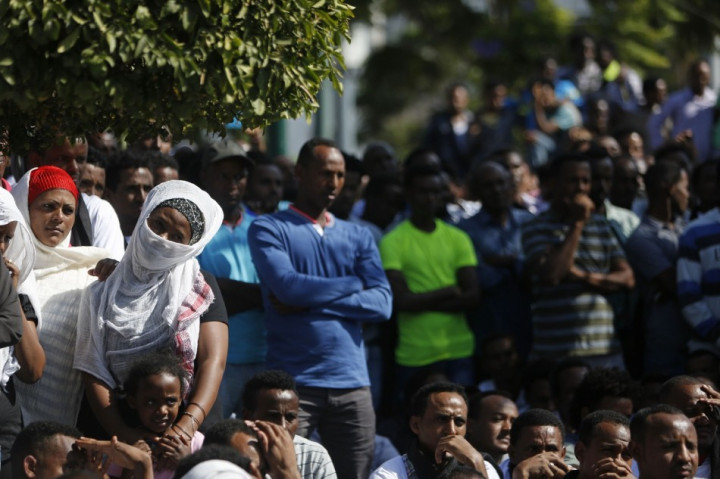 Israeli right-wing MPs are pushing for a bill that will allow the detention of migrants for up to a year and a half, one month after the High Court of Justice repealed legislation that included the imprisonment of migrants in detention centres for three years.
A member of the Knesset for the Habayit Hayehudi (Jewish Home), an ultra-nationalist and religious Zionist political party, told Haaretz that the government was also planning to build camps for migrants.
Ayelet Shaked said the open camps, where migrants "could come and go as they please", would help "remove the infiltrators from the neighbourhoods".
The High Court overturned the so-called Infiltration Law which allowed Israel to jail migrants for three years, pending a review of their refugee status, and set a 90-day deadline for detainees to be released. Around 1,800 Africans are still in detention and only two have been released since the ruling.
Data published by the Population, Immigration and Border Authority showed that only four applicants have been granted refugee status so far in 2013, out of 2,593 who submitted requests.
Only 98 requests were immediately rejected and 2,698 interviews carried out.
The four successful applicants - from South Sudan, Rwanda and "other" nationalities - are among 26 asylum-seekers who have been granted refugee status in Israel since 2009, out of 17,194 requests.
The figures were put forward to a meeting of the Knesset Committee for foreign workers.
Among asylum-seekers who submitted requests Sudanese people account for 13%, Nigerians and Filipinos 10% each, with the remainder comprising a plethora of countries such as Ethiopia, Eritrea, Ivory Coast, Georgia, China, India and Nepal.
Three citizens of North Korea were given refugees status in 2010 and 2011. Eritreans and Sudanese alone make up the majority of Israel's 60,000 African migrants. In 2013, 106 Eritreans left Israel.