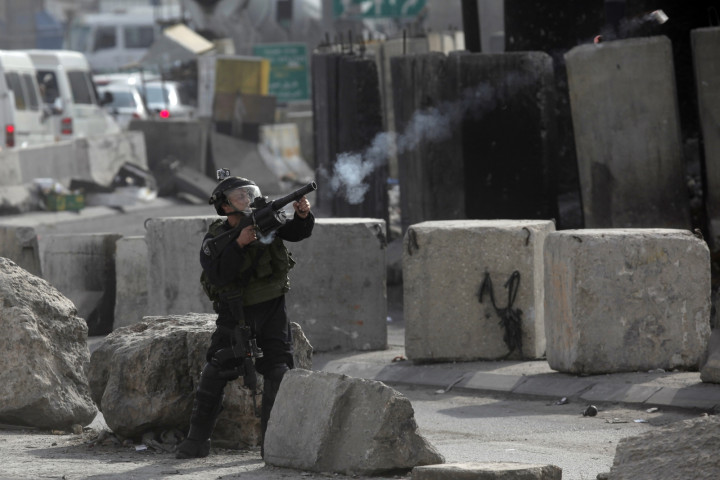 An Israeli border police officer has been charged with the fatal shooting of a Palestinian protestor, deliberately switching blank bullets for a live round that killed the teenager.
The boy's father criticised the manslaughter charge, claiming there was enough proof that the killing was premeditated.
Nadim Nuwara was shot in the chest during a demonstration on 15 May in Beitunia, southwest of Ramallah to mark the anniversary of the Nakba, or "catastrophe" when 700,00 Palestinians fled their homes in 1948.
A second teenager, Mohammed Udeh, 16, was also killed during the demonstration. He was also hit in the chest by a live bullet but his family refused to allow a post-mortem.
According to a Reuters report, no arrests were made, with Israelis citing lack of evidence because an autopsy was not carried out.
Footage recorded by CNN showed that the youths were around 64m away, therefore not posing any immediate threat or danger to troops. Neither Palestinian appeared to be throwing stones when shot.
The accused, named as Ben Deri in an AFP report, is a member of the paramilitary border police. He was arrested on 12 November and has denied any wrongdoing.
An indictment filed at Jerusalem District Court said the policeman had placed a live bullet into his ammunition clip, which was meant to hold only blank rounds.
"The defendant used the blanks magazine so that his live fire, as opposed to rubber-bullet fire, would not be observed," the indictment said.
It was also noted that the paramilitary targeted Nuwara's torso "with the intent of causing him grave injury, and while anticipating the possibility that he would cause his death".
"All indications show the killing was deliberate and premeditated. It was not random fire," Nuwara's father, Siam, told Reuters. "A manslaughter charge is unacceptable. What sentence might he get if the charge is manslaughter?"
A spokeswoman for the Jerusalem District Prosecutor's Office said the evidence available was insufficient for a murder indictment.
Manslaughter carries a maximum 20-year prison term in Israel, although judges can hand down lighter sentences.