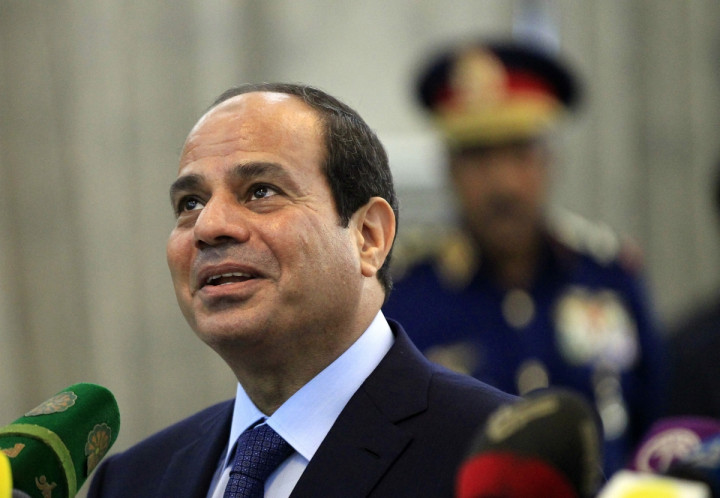 Egyptian President Abdel Fattah al-Sisi has said that he would be prepared to send troops to a future Palestinian state to help bring stability to the region.
Speaking in an interview with Italian newspaper Corriere della Sera, al-Sisi said any deployment of troops would take place with the agreement of the Palestinian authority and Israel.
"We are ready to send military forces into a Palestinian state," he said.
"We would help the local police and reassure the Israelis through our role as guarantor. Not forever, of course. For the time necessary to re-establish confidence. But first a Palestinian state must exist where troops can be sent to."
Al-Sisi also that he has raised the idea with Palestinian President Mahmud Abbas and Israeli Prime Minister Benjamin Netanyahu.
On the topic of neighbouring Libya, the Egyptian leader said the country has descended into chaos, as "extremely dangerous jihadist bases" take root in the region.
"The international community must make a very clear and joint choice in favour of the Libyan national army and no-one else," he said. "Aid, equipment, training must be sent to it exclusively."
Al-Sisi's comments come as he begins his first European trip since ousting his predecessor, former Islamist leader Mohamed Morsi in July 2013. Al-sisi is due to visit France and Italy, where his trip will include a meeting with Pope Francis.
Egypt's 2013 military coup plunged the country into violence and prompted clashes between Morsi supporters and security forces.
The state cracked down on pro-Morsi demonstrators and outlawed the former ruling Islamist political party the Muslim Brotherhood.
Hundreds of anti-coup protesters were arrested and at least 200 women were jailed for supporting the anti-coup movement, according to the group Women Against the Coup.
Morsi has been imprisoned since he was overthrown and is on trial for inciting the killing of opposition protesters outside the presidential palace in December 2012. Earlier this week, the Cairo Criminal Court postponed Morsi's trial and that of 35 others.
Egypt's public prosecutor accused Morsi and his co-defendants of "communicating with third parties"; disclosing national secrets; committing espionage with foreign organisations and entities outside the country; and "coordinating with jihadi organisations inside and outside of Egypt in order to stage terrorist operations on Egyptian territory".