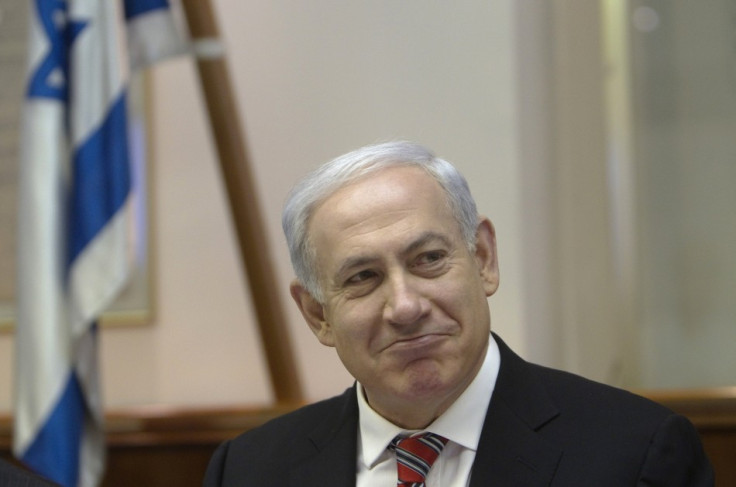 Israeli prime minister Benjamin Netanyahu has reached an agreement with Kadima, the main opposition party, to form a new unity government and has called off early elections.
In a joint press conference with Kadima chairman Shaul Mofaz, Netanyahu said that although he was ready to run for elections, Israel needed political stability,
"I was ready to go to elections," he said. "But when I learned that a very broad government can be established, the broadest in Israel's history, I realised that stability can be restored. That is why I have decided to form a broad national unity government."
The agreement contradicts Netanyahu's announcement on Monday that his ruling coalition would seek early elections.
The prime minister announced that the new government would promote the peace process with Palestinians "responsibly".
Among his main objectives were a fair budget, promoting the peace process, and maintaining internal security.
Netanyahu also promised "serious and responsible" talks on Iran with Mofaz.
Kadima agreed to support a proposal about a military deferment for ultra-Orthodox Jews as part of the deal. In return, Mofaz will serve as deputy prime minister. Kadima members will serve as head of the security and foreign affairs committee.
The relationship between Netanyahu and Mofaz has been fraught in the past. On one occasion, Netanyahu called his rival a liar.
Mofaz is also a vocal critic of Israel's threat to strike Iran's nuclear sites but Netanyahu has kept that option open should diplomacy and sanctions fail.
"The time has come to change the agenda," said Mofaz. "This is a move of unity which is important to Israel's future. We're here to join hands and face the challenges, and they are not easy."
Israel's Labour Party called the move "ridiculous" and said they would remain in opposition.