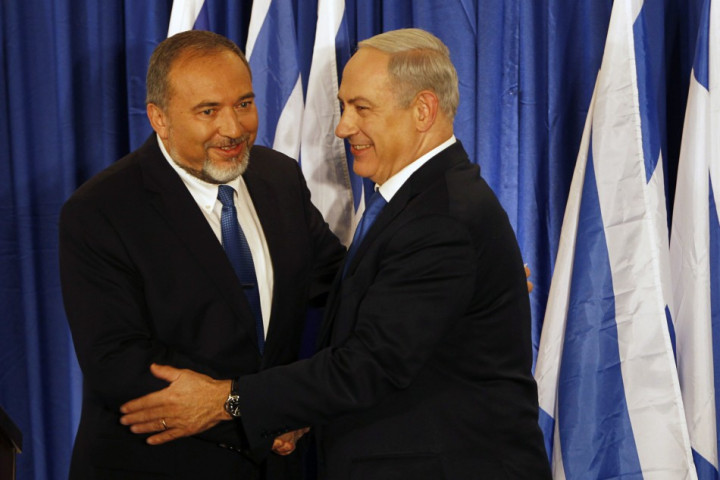 Israel's foreign ministry has proposed "toppling" Palestinian president Mahmoud Abbas over the country's bid to obtain the UN non-member observer state status based on the pre-1967 war.
An internal document circulated by the ministry says it is "the only option" even though Israel "would have to pay the consequences".
Abbas will submit a request to the UN General Assembly on November 29 to obtain non-member state status for the Palestine Liberation Organisation (PLO) which now has "permanent observer" status at the UN.
Israel and the US strongly oppose the move, saying an independent state can only be achieved through negotiations.
The paper stated that the "reality of a UN-recognized Palestinian state would crush Israel deterrence and completely undermine its credibility which would render any future settlement impossible".
Although the paper was not adopted by foreign minister Avigdor Lieberman, the same official was quoted as saying that Israel would ensure that the Palestinian Authority (PA)"collapses" if the UN bid went ahead. He described Abbas as an "obstacle that needs to be removed".
However, the paper welcomes a peace deal with the Palestinians if they abandon the UN bid. That would allow the PA to set up a state with temporary borders, Palestinian elections held and relations between West Bank and Gaza clarified.
Israel diplomats said the approval of the Palestinian request would violate 1990s agreements between the two sides and "give Israel the right to reconsider and nullify" them. "Adoption of the resolution by the General Assembly will have grave consequences, and set in motion unilateral Israeli responses," a diplomat quoted by AP said.
An EU spokesperson said the PA's bid at the UN will be backed by nearly half of all European nations.
Israeli foreign ministry spokesman Lior Ben Dor told the BBC that if President Abbas continued to pursue the UN bid, he would be in breach of the 1993 Oslo peace accords.
He said Israel was concerned that if Palestine became a UN non-member state, it could ask the International Criminal Court (ICC) to resolve disputes with Israel.
In that case, Mr Ben Dor said, Israel would "take unilateral steps to protect its interests".
He would not elaborate on the measures, but recent reports in the Israeli media suggested they might include halting the transfer of tax revenue to the Palestinian Authority and restricting the movement of Palestinian officials through the West Bank.
The chief Palestinian negotiator, Saeb Erekat, told the BBC: "We take Israel's threats seriously and