Israel set for early elections as Netanyahu 'torpedoes' meeting with coalition partner Lapid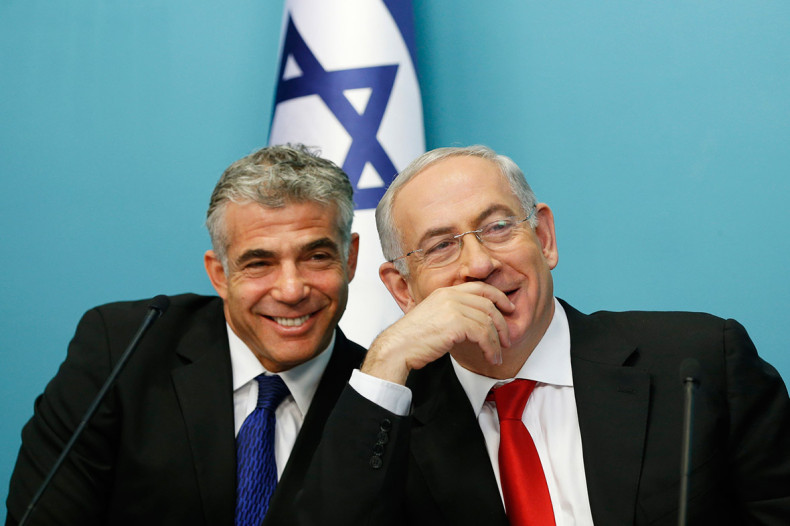 Israel is heading for early elections after the ruling Likud party, led by prime minister Benjamin Netanyahu, announced their support for opposition-proposed bills to dissolve the Knesset (parliament) just a day after the Israeli leader's talks with coalition partner and Finance Minister Yair Lapid collapsed.
Elections are now expected to take place in early March next year and a dissolution bill, once passed, will set the final date of the vote.
Sources from two of the coalition parties told The Times of Israel that Netanyahu had deliberately deepened the crisis in the government by arriving at his meeting with the finance minister with a list of demands that Lapid could not accept.
"Netanyahu was planning [to torpedo the meeting] all along, even before Lapid opened the door to his office," the sources said. "Netanyahu read out the demands like one reads to a child," sources from Lapid's Yesh Atid party told Israel's Ynet News.
Sources from another coalition party, Justice Minister Tzipi Livni's Hatnua party, said that the meeting between Netanyahu and Lapid was only a cover-up for a deal that the prime minister had already struck with ultra-Orthodox parties to hold on to power in early elections.
"The [so-called] effort to stabilise the coalition was a bluff. Netanyahu closed a deal with the Haredi parties and with [Economy Minister Naftali] Bennett. The whole affair was meant to cover up this deal and present demands for elections," the Hatnua sources told Ynet.
Lapid blamed Netanyahu for the likely early elections, saying that he was ignoring the needs of the Israeli public, while Likud hardliner Danny Danon said that Lapid's stubbornness was taking Israelis to "expensive, unnecessary elections, in which the Likud will once again win."
Justice Minister Livni said that the coalition crisis was a battle between "Zionism" and "extremism".
"These [will be] elections between the Israeli Zionist camp and dangerous extremists who must be prevented from taking control of the State of Israel and destroying it," she said.