Israeli Firebrand Naftali Bennett Storms Out of Knesset in Protest at 'German Lies'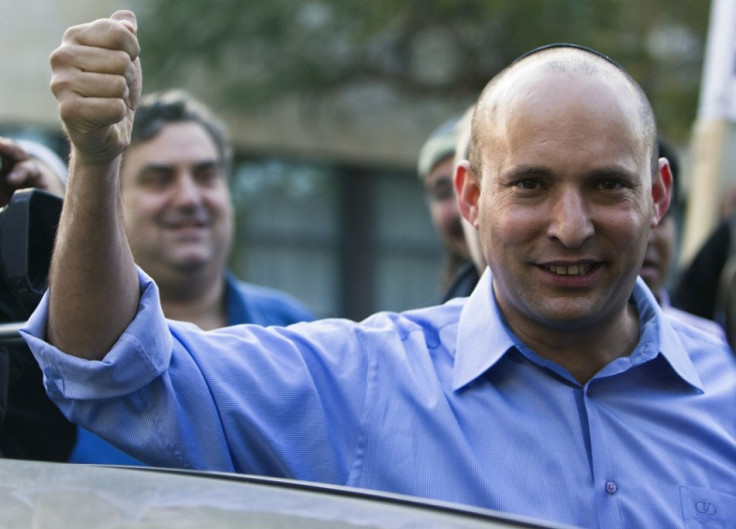 Israeli far-right figurehead Naftali Bennett has stormed out of the Knesset during a speech by European parliament president Martin Schultz on Palestinian freedom of movement and access to water.
Bennett, who walked out along with the other lawmakers from his religious pro-settler, anti-Arab Jewish Home party, also demanded an apology from Schultz .
"The words that were heard in the Knesset are very serious," Bennett said. "Silence in the face of false propaganda legitimizes actions against Israelis.
"I will not accept false moralising against the people of Israel, in Israel's Knesset. Certainly not in German."
Several Members of the Knesset shouted "Palestinians are liars" and "shame" as they walked out of the parliament.
Earlier, Schultz played down reports of impending economic boycotts of Israel over its policies toward the Palestinians.
"There is no boycott," Schultz said after receiving an honorary doctorate from The Hebrew University of Jerusalem.
But in his speech, delivered in German, the Socialist politician criticised Israel for its military blockade of the Gaza Strip and for allowing Palestinians less water than Israelis.
"The blockade of the Gaza Strip is your reaction to attacks on the civilian population. But it also does not allow real development and drives people to despair, which in turn is used by extremists," Schulz said.
"Perhaps the blockade creates not more, but less, security."
He also recalled a meeting with young Palestinians who said they dreamed to live in their own country without violence.
"One of the questions from these young men that moved me the most was: How can it be that Israelis are allowed to use 70 litres [of water] per day and Palestinians only 17?"
At that point, Bennett walked out of the Knesset.
He told The Jerusalem Post that Schultz's figure was a "total lie" and mentioned Israel's withdrawal from the Gaza Strip.
© Copyright IBTimes 2023. All rights reserved.