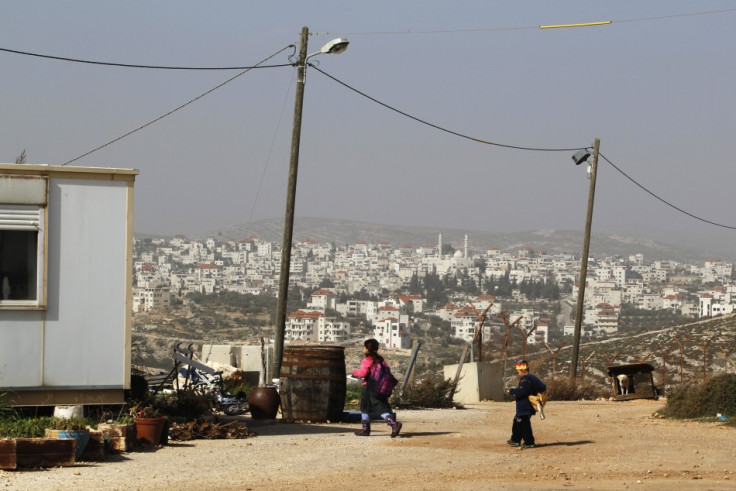 Jewish settlers who took over a house in Hebron's Palestinian area should be allowed to stay, according to a high-ranking Israeli official.
During a visit to the house in Hebron, transportation minister Yisrael Katz expressed his support for the settlers, arguing: "Jews have a right to buy a house anywhere in the world."
His comment is likely to fuel debate on the takeover, in which 20 settlers moved into the Hebron building, seeking to expand a settlement of 500 families at the heart of the flashpoint city populated by Palestinians.
The settlers said they purchased the two-storey structure, a claim that has been disputed by Palestinian police.
Zeev Elkin, a senior Likud lawmaker, told Israel's Army Radio the Hebron settlers had bought the disputed building "for a great sum of money and, therefore, it is their right to live there".
Hebron mayor Khaled Osaily said the purchase of the house was fraudulent. "The person who sold the house to the settlers is not the owner," he said. "I am sure of this."
In an effort to defuse the situation, Israeli defence minister Ehyud Barak, the centrist leader, ordered the settlers to leave the property. But Prime Minister Benjamin Netanyahu overruled the planned eviction to allow the settlers "the possibility of pursuing legal proceedings".
"Ehud Barak won't decide the eviction by himself," Katz said, adding that "if anyone would have appealed the legality of the purchase, then that would be a different matter".
About 500,000 Israelis and 2.5 million Palestinians live in the West Bank and East Jerusalem, areas which, along with the Gaza Strip, were seized by Israel in 1967 during the Six Day War.
The settlements are considered to be illegal under international law
Last week, Israel's supreme court ordered the evacuation of a West Bank settlement by August 1, rejecting proposals by the government to persuade residents to leave voluntarily within three years.
Israel recently severed ties with the United Nations Rights Council over its decision to investigate the settlements in the West Bank and East Jerusalem. The country also decided to bar a UN team from entering Israel or the West Bank as part of a planned investigation of Jewish settlements.