Israeli minister says IDF soldier should have fired on unarmed Palestinian women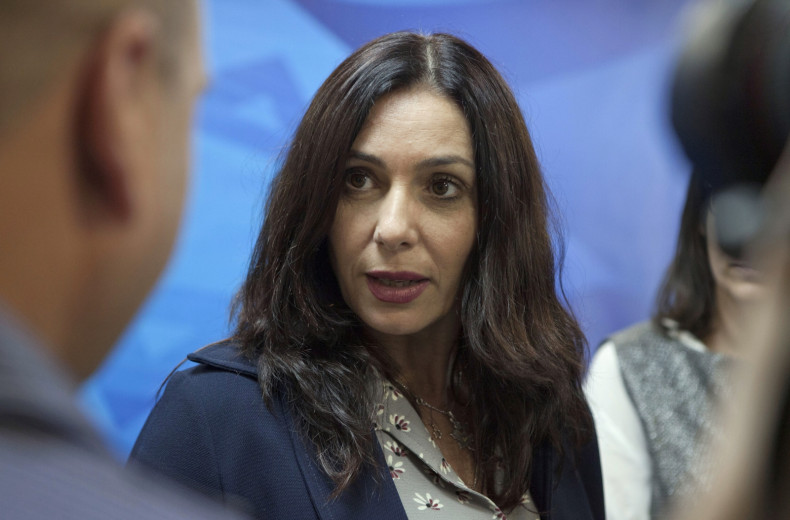 An Israeli minister has said that the Israeli soldier seen being bitten and struck by Palestinian women and children in a viral video released earlier this week, should have been able to fire on them. The soldier was attempting to arrest a 12-year-boy for stone-throwing in the West Bank village of Nabi Saleh.
Israel's Culture Minister Miri Regev condemned the group of Palestinians for assaulting the soldier in order to prevent the detention of the child and lamented the fact that the soldier had his hands tied legally and could not shoot at the women and children.
"I was shocked to see the video this morning of Palestinians hitting an IDF soldier," Regev said in a Facebook post. "It cannot be that our soldiers will be sent on missions with their hands tied behind their backs. It's simply a disgrace!"
"We must immediately order that a soldier under attack be able to return fire. Period," she added.
She called on Israeli Defence Minister Moshe Yaalon to allow soldiers to be able to fire their weapons in such situations. She said that he must "change [military] policy to permit opening fire immediately".
The video shows the masked soldier holding the 12-year-old boy down while women attempt to pull the soldier off of him. Some of the women slap him on the head and bite him while he strikes out at the women and shouts for assistance from his fellow troops.
The soldier's weapon can be seen clearly, but he does not point his gun at any point. The village of Nabi Saleh is the scene of regular clashes between the Israeli military, which occupies the West Bank, and Palestinian civilians.
On Facebook, the 12-year-old boy's father, Bassem Tamimi, revealed that his son had to receive treatment in hospital and issued a call for international help for the Palestinian people. "We protect our family and our land through the resistance," Tamimi said. "People of the world, stand with Palestine. Stand with the human rights."
The Israeli military issued a statement following the incident confirming that "the commander decided to not go ahead with the detention" of the boy.