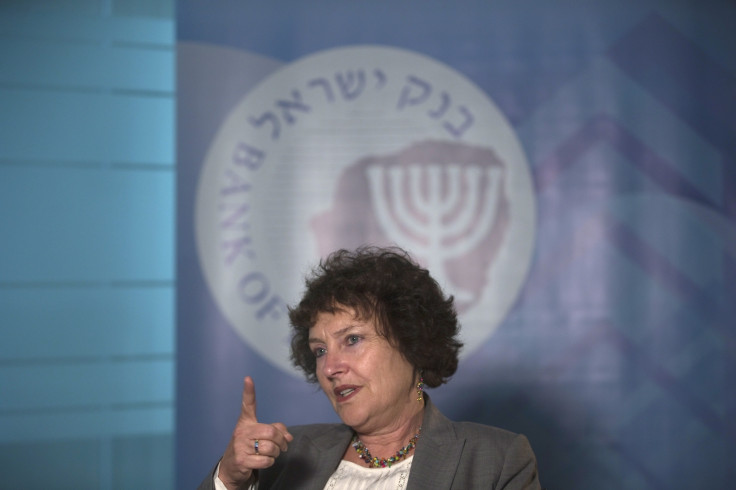 The Bank of Israel has purchased "hundreds of millions" of US dollars in an effort to protect the country's exporters.
The bank was quoted by Reuters as saying: "The Bank of Israel's position ... has not changed. The hardship facing Israel's exports industries cannot be ignored, especially given its importance to growth and productivity in Israel." Israel's exports currently account for about 31% of the country's economic activity.
The Israeli shekel gained for a fifth straight session and the bank started the purchase when one US dollar was equal to 3.84 shekel.
As of 9.57am GMT, the exchange rate of USD to shekel stood at 3.85. This marks an improvement from the 3.90 it had weakened to on 27 June following the UK referendum. The Brexit vote also weakened many other currencies including the UK pound which had touched 30-year lows.
The Israeli central bank's move follows criticism of its forex intervention policy which is done on a regular basis to prevent the strengthening of the country's currency. While Israel had $25bn (£18.81bn, €22.46bn) in foreign currency reserves before the policy was implemented, the amount has since ballooned to $96.5bn. One of the critics is said to include Avi Simhon, who earlier in 2016 became the chief economic adviser to Israel's Prime Minister Benjamin Netanyahu, according to Haaretz, Israel's oldest daily newspaper.
Israel's central bank governor Karnit Flug had defended the policy saying that Israel aside, many other central banks across the world were initiating moves aimed at preventing their respective currencies from gaining against the US dollar. "Most central banks around the world are adopting very accommodative monetary policies that are acting, among other things, to weaken their currencies, and these measures are creating distortions in the global exchange-rate system," she had said.