ISS astronauts will taste 'home-grown' space lettuce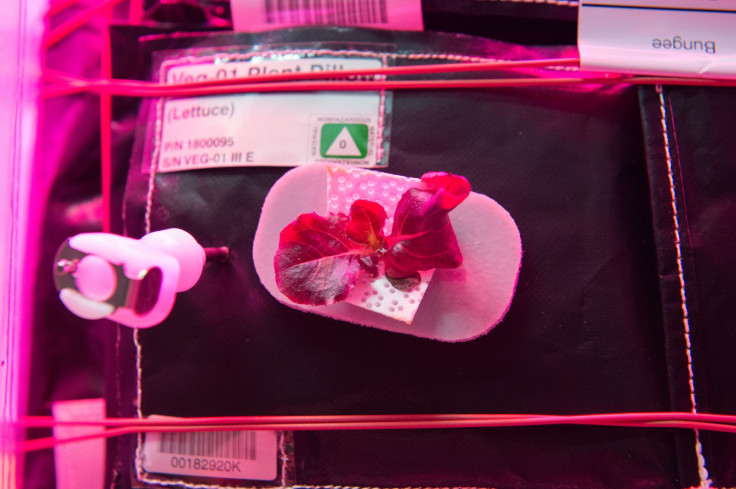 Astronauts on board the International Space Station (ISS) will get a taste of space-grown food on Monday, 10 August, when they bite into a harvest of crop of red romaine lettuce, grown at the plant growth facility on ISS.
The greens, grown under micro-gravity conditions will be cleaned with citric acid based sanitisers before being consumed.
Half of the greens will be sent to Earth for elaborate analysis on plant growth in space. They have already been tested for microbiological safety.
The Veggie technology will be a crucial part of future space missions to Mars and beyond.
The rooting "pillows" of the system were activated and first watered in May last year. They were sent to Earth after 33 days of growth. Another lot of seeds were then activated in July after being stored in space for more than a year.
The Veggie plant growth system, developed by Orbital Technologies Corp (Orbitec) in Madison was delivered to the station along with two sets of pillows containing the romaine seeds and one set of zinnias, during a cargo resupply mission by SpaceX in April 2014.
The system features a flat panel light bank, with red, blue and green LEDs to stimulate plant growth.
The red and blue lights by design emit more light than the green LEDs and are more efficient in power conversion. Green LEDS were added to make the plants look like edible food rather than weird purple plants.
"Blue and red wavelengths are the minimum needed to get good plant growth," said Dr Ray Wheeler, lead for Advanced Life Support activities in the Exploration Research and Technology Programs Office at Kennedy.
After the first crop of lettuce was returned from the space station, Gioia Massa who is the Nasa payload scientist for Veggie at Kennedy, worked with a team of doctors and Nasa safety representatives to get approval for the crew to eat the produce.
"Microbiological food safety analysis looks very good on the first Veg-01 crop of romaine lettuce," Massa said.
Besides something fresh to eat and derive nutrition from, the Veggie unit is expected to play a psychological role in de-stressing astronauts with gardening opportunities on long missions.
Having a little piece of Earth to take care of could have tremendous value and impact, stressed Alexandra Whitmire, a Behavioral Health and Performance Research scientist for Nasa's Human Research Program.
Finally, the learning with Veggie could be applied here on Earth in urban plant factories and other agriculture settings where light is electrically provided and less water is consumed in the harvest.
Herbs and salad leaves grown in disused World War II tunnels beneath London by a company Growing Underground uses hydroponic system and similar LED technology like Veggie to grow crops.
The system is also being studied by many Middle East nations with poor water availability to grow crops efficiently.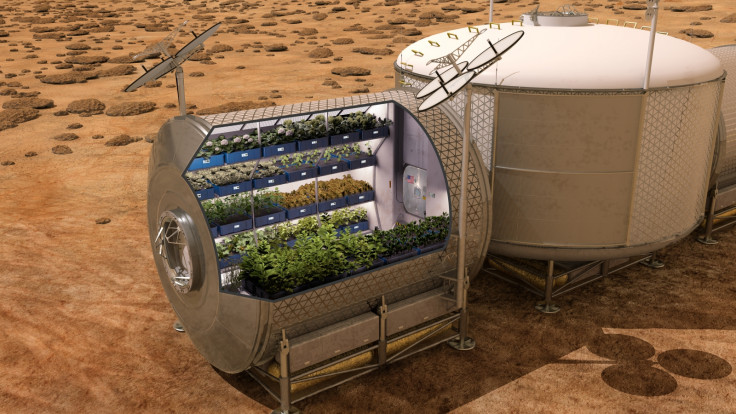 © Copyright IBTimes 2023. All rights reserved.