Plants including tomatoes, lettuce and soybeans could be grown on the International Space Station (ISS) as part of a project to find whether food crops can be cultivated in space.
The EU-funded Takeoff project could lead to crops being grown on Mars, or during long-distance space flights lasting several months.
Ann-Iren Kittang Jost, research manager at the Centre for Interdisciplinary Research in Space (CIRIS) at the Norway's University of Science and Technology in Trondheim is leading the project.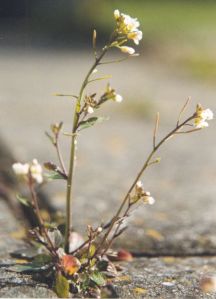 "I do envision that what we can form the basis for food cultivation on the Moon and Mars sometime in the future," she told Science Nordic.
"These are just a few preliminary steps. I don't want to venture a guess regarding how long it will take before they can be used on a large scale.
"We haven't decided which food plant to cultivate yet. We've discussed cherry tomatoes, lettuce or soybeans."
Scientists from the research unit have been trying to cultivate plants in space since 2006, with previous research focussed on growing the flowering weed Arabidopsis thaliana: a relatively simple plant.
Jost said that the research involves studying the interaction of plants with new environmental conditions, and the cultivation of more complex plants requires more research.
"One of the big challenges is to administer exactly the right amount of water and nutrients to the plants in such little gravity," Jost told Science Nordic.
Astronauts need about 30kg of food, water and air each day to survive, and despite being able to recycle some water on ISS, most of the food has to be transported there, at huge expense.
Earlier this year, Nasa transported a "portable plant growth unit" called Veggie to the ISS.