The Turkish government may still be contemplating the revival of the death penalty with regards to the failed military coup on 15 July, but in other places across the country, plans are already being made to punish the traitors in the afterlife. The Mayor of Istanbul announced plans for a graveyard especially reserved for those responsible for the attempt to overthrow the Erdogan government.
As many as 246 people were killed during the coup; many of them were reportedly responsible for plotting it and now graveyards in the city are refusing to have them buried there. In order to find a quick remedy, Istanbul Metropolitan Municipality Mayor Kadir Topbas announced the allocation of land to be used as a "graveyard for traitors" – a place people can go to insult those who are buried there.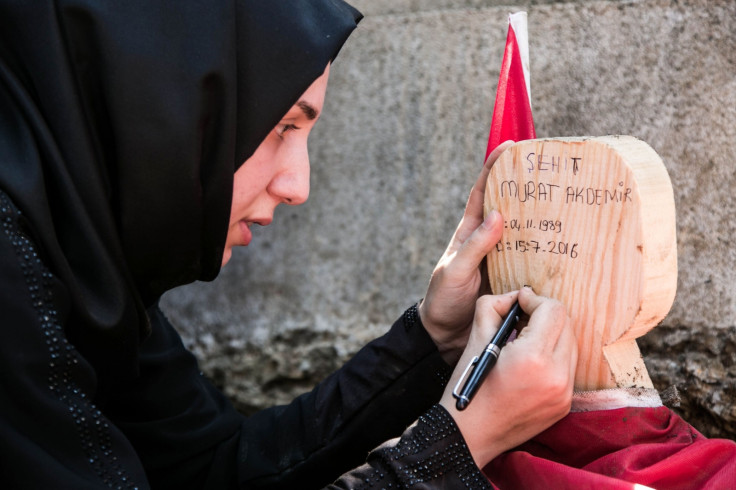 "I ordered a space to be saved and to call it 'the graveyard for traitors'. The passersby will curse the ones buried there. Everyone visiting the place will curse them and they won't be able rest in their graves," Topbaş told a group of coup protesters gathered in Taksim Square, according to Hurriyet Daily. He explained that the idea for the designated graveyard came after the mayor of the Black Sea province of Ordu had refused to provide a burial place for the coup plotters.
"A family took a dead body and buried it in their garden. I congratulate the mayor," he added.
Topbaş explained that the cemetery of the nameless was not a suitable place for the coup plotters to be buried as it included religious people. "I believe that they won't be saved from hell. But we need make the world unbearable for them," he told the protesters.
Prior to the mayor's cemetery plans, Religious Affairs Directorate (Diyanet) announced that it would not conduct religious funeral services for the rebels who died in the attempted coup except for those who were forcibly made to participate.