Turkey has blocked its residents from accessing WikiLeaks after the whistleblowing website dumped nearly 300,000 emails from President Recep Tayyip Erdogan's ruling party AKP online.
After WikiLeaks warned on Twitter that it was about to leak a trove of emails, which claims to expose Turkey's political power structure, the government moved to block access to the site. Perhaps coincidentally, Wikileaks has been under cyberattack since the announcement.
The leaked documents, which are being called the 'Erdogan Emails', were obtained a week before Turkey saw an attempted coup to overthrow Erdogan that resulted in almost 300 deaths. As a result WikiLeaks moved forward its publication schedule in response to the government's post-coup purges.
The emails document from 2010 all the way up to July 6 2016. WikiLeaks say this is just part one of the leak with 762 mail boxes from Turkey's Justice and Development Party using the AKP's primary domain – it is understood there will be around 800,000 emails in leaked in total when part two is published.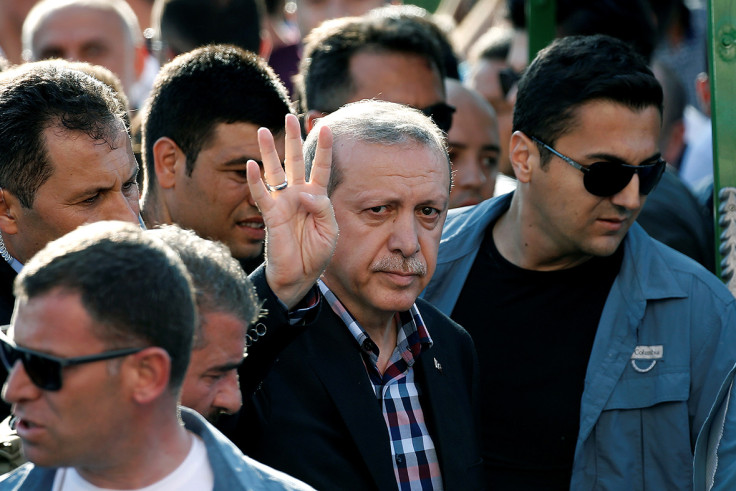 The nature and content of the "emails associated with the domain are mostly used for dealing with the world, as opposed to the most sensitive internal matters" says the official WikiLeaks website. While these won't contain President Erdogan's top-secret personal emails, there are masses of correspondence between party members to highlight the dynamic of the AKP and their political agendas.
Users outside of Turkey can easily access the trove of emails, while those in Turkey would need to use a proxy server, which WikiLeaks was encouraging residents to do. The anti-secrecy website pointed out that it held no political motive in releasing the emails, with its only objective to offer "truth" as it is "not connected, in any way, to the elements behind the attempted coup, or to a rival political party or state".
WikiLeaks under cyberattack
Since announcing its intentions to revel this vast collection of emails, WikiLeaks claims that its infrastructure was under "sustained attack". It couldn't confirm where the attack was coming from but was led to the conclusion that it could be Turkish government or one of its allies due to the timing.
Turkey is notorious for censoring online content, having continually attempted to ban Twitter in the country for years. Erdogan was quoted as saying he wanted to "wipe out Twitter" and has on several occasions blocked the platform, only for it to be lifted. Following the attempted coup all access to Facebook, Twitter and YouTube was blocked in Turkey.