Israel is mourning after three of the five victims of a suicide bombing in Istanbul were confirmed as Israeli citizens. An additional 11 Israeli citizens and an Algerian-Irish family of five, were also injured in the attack near Taksim Square in the famous Istiklal Avenue, at around 11am local time.
At least 36 people were injured in the explosion in the busy shopping district that is usually packed with visitors and shoppers during weekends. The Turkish interior minister Efkan Ala said that Mehmet Ozturk, a Turkish citizen with Islamic State (Isis) links, had been identified as the main suspect.
The Israeli victims were identified as Yonathan Suher, 40, Simha Dimri, 60, and Avraham Goldman, 69. Both Suher and Goldman had dual citizenship with the US.
Their bodies have been flown back to Israel by an Israel Defence Force (IDF) aeroplane along with five who were wounded in the attack – one of them critically. The Israeli government had sent a delegation of military and civilian first responders and paramedic personnel to Istanbul yesterday (19 March).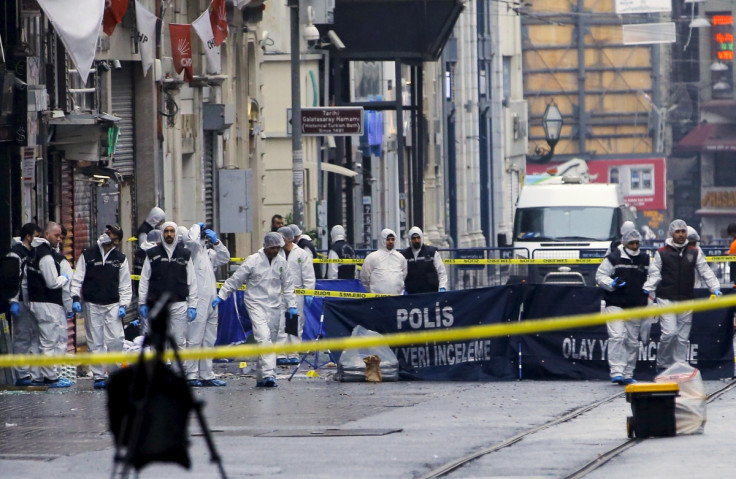 According to the Times of Israel Turkish officials said of the 11 Israelis wounded, two were in critical condition, two were in moderate condition and six were lightly injured. With the final person's condition not immediately clear.
The Israeli victims were said to have been part of a 14-member group taking a culinary tour of Turkey. The Iranian national killed in the blast was named as Ali Reza Razmhah with his wife Azan and baby Diana wounded, according to IRNA, the official Iranian news agency.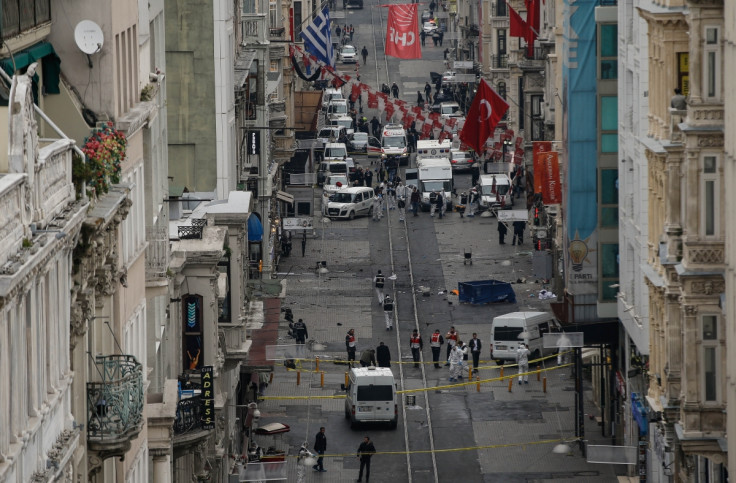 The newspaper said that Dimri was a retired kindergarten teacher and a grandmother from the southern city of Dimona. Her husband Avi was said to have been injured in the attack. Dimona Mayor Benny Biton said in a statement: "The city feels the pain and shares the grief of the Dimri family."
Father-of-two, Suher, was said to be from Tel Aviv and was celebrating his 40th birthday. Reports say that his wife, Inbal, was one of the two Israelis critically wounded. Father-of-three and grandfather-of-eight, Goldman, was said to be from Ramat Hasharon, and worked as a Jerusalem tour guide.
Turkish Prime Minister Ahmet Davutoglu vowed to track down those responsible for the attack offered his condolences to Israeli counterpart Benjamin Netanyahu over the murders. "I want to express my condolences to the families of Israeli citizens who lost their lives in the despicable attack and to the people of Israel, and I wish the injured a speedy recovery," Davutoglu said.