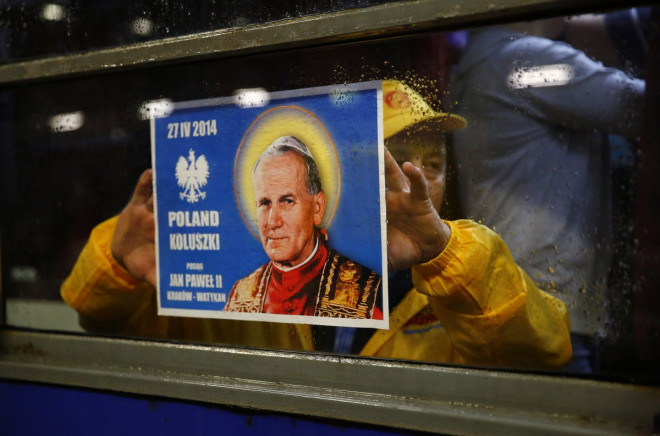 Is it just me, or are Popes getting canonised earlier these days?
By "earlier", of course, I mean sooner after they shuffle off this mortal coil and ascend to the Pearly Gates to meet the Gaffer, the Big Cheese. Mister Soprano (-is this right? Ed). It's only 51 years since John XXIII got to find out whether his theory was right and less than a decade since JPII (as I called him, though not to his face) departed, yet today in Rome both are being canonised – the first time two Popes have been honoured simultaneously in a two-for-one promotion.
So just how easy is it to become a saint? Having researched the matter in some depth, my prospects don't look good. First, to become a saint you're supposed to be a devoted Christian and ideally a Catholic, which for me doesn't exactly scream "equal opportunities". You must also lead a "saintly life", which probably only my Nan would consider an accurate description of mine – at least so far.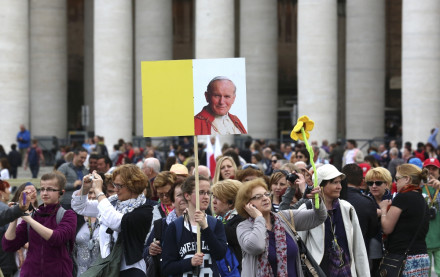 Performing two miracles seems like the easy bit. I've already performed one - persuading my wife to marry me – which just took copious amounts of wine, tears, bribery and empty promises. Next, the tricky part – you have to die and "hope for the best". I must admit this is a bit of a sticking point for me as I don't feel quite ready to buy the farm yet.
Finally, assuming I meet the criteria, I MIGHT just get to become a saint, like George, Assisi and Roger Moore. Though what happens next, I have no idea: do you have to stay in heaven, being saintly, or can you pop back to earth to do good deeds now and then?
Having thought it through, I've decided canonisation is not for me. John Paul (not to be confused with George Ringo) II and John XXIII are welcome to their sainthood. Looks like I'll have to go to my fall back plan: becoming a nun.