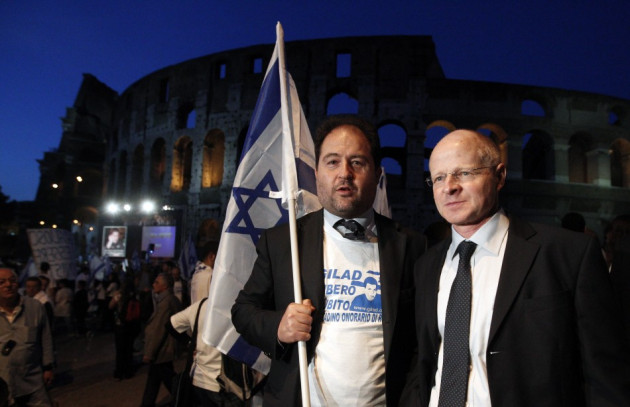 The president of Rome's Jewish community has called on Italy's Jews to pack their bags and head to Israel because of the rise of Beppe Grillo's Five Star Movement.
Riccardo Pacifici, who is head of the oldest continuous Jewish community in the world, said in an interview with Haaretz that Italy's Jews should "start preparing slowly to move to Israel".
Grillo, who in the past made anti-Semitic comments and is considered by some to have fascist tendencies, is not just a clown according to Pacifici.
"In Germany, they say he is just like [former Italian Prime Minister Silvio] Berlusconi. But Grillo says that political parties are not important, and that is exactly what Hitler was saying before he came to power," he claimed.
"Grillo's party is more dangerous than the fascists because they have no clear platform - we do not know what their limits are. We don't know most [of the] people who are in the movement, but we do know that there are extremists from both left and right there - fascists and radicals - and they are together against the constitution, together against democracy."
Pacifici recalled the words of Five Star's parliamentary leader Roberta Lombardi, who praised some elements of Italy's pre-World War II fascism, and criticised Pier Luigi Bersani's Democratic Party for being "afraid to criticise because they want Grillo to support them in government".
"If our historic friends in the Italian parliament do not object when they hear people talking about fascism, then it flashes a red light," he said.
Urging Italian Jews to leave the country (aliyah) to the Promised Land, Pacifici claimed that "Israel is our future".
In the last six months alone, 150 Roman Jews moved to Israel. This is up from last year, when only 120 emigrated in the whole year, Pacifici continued.