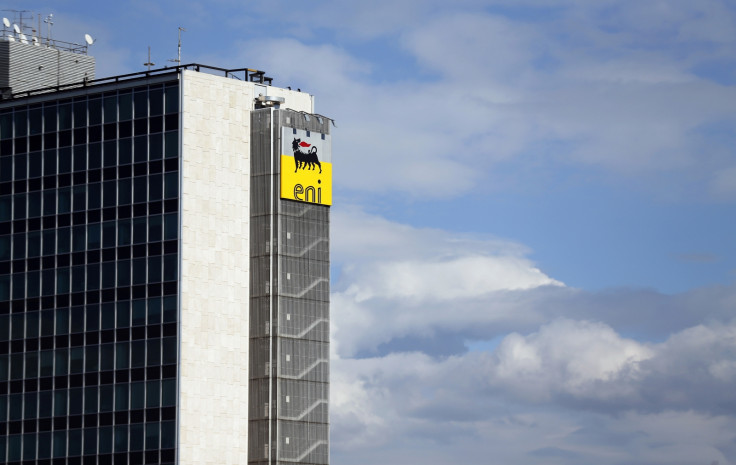 Italian energy company Eni has found one of the world's largest natural-gas fields off the Egyptian coast, it said on Sunday. The discovery could provide Egypt with the gas it requires for decades.
The Zohr field, which Eni described as "supergiant", covers 60 square miles (100km sq) and was 1,450m (4,757ft) below ground level. The company, one of the biggest oil and gas companies in Europe and the largest foreign energy company in Africa, said that the field has the potential to hold up to 30 trillion cubic feet of gas, which is the equivalent of 5.5 billion barrels of oil.
"According to the well and geophysical data available, the field could hold a potential of 30 trillion cubic feet of lean gas in place," Eni said in a statement. "Zohr is the largest gas discovery ever made in Egypt and in the Mediterranean Sea and could become one of the world's largest natural-gas finds."
Eni is already one of the main energy producers in Egypt, with a production rate of the equivalent of 200,000 barrels a day. Analysts now predict that the find could match 45% of Egypt's current gas reserves and Eni's leadership has hailed the find as a potential turning point for Egypt's energy sector.
"It's an exciting moment for us and also for Egypt," Claudio Descalzi, chief executive of Eni, told the Financial Times. "This historic discovery will be able to transform the energy scenario of Egypt."
The company signed a $2bn (£1.5bn) deal with the Egyptian oil ministry earlier this year which allowed it to explore for new energy reserves in the Mediterranean, the Sinai Peninsula, the Gulf of Suez and a number of areas in the Nile Delta.
Eni has operated in Egypt for over 60 years via its IEOC subsidiary and the company is confident that it would be able to find even more energy resources after the Zohr find. "I think we can discover more," Descalzi told the Financial Times, adding that the company would review the field "with the aim of accelerating a fast-track development" to utilise the resources as soon as possible.