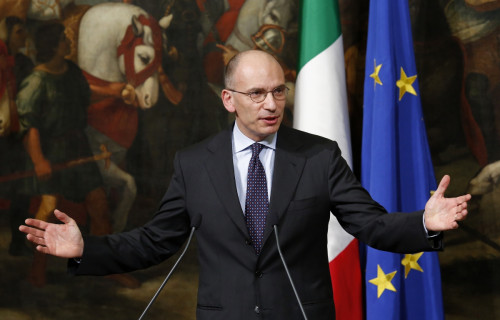 Italian prime minister Enrico Letta said he will resign on Friday after his party approved a motion by its leader Matteo Renzi calling for a new government to be formed.
Letta said he would hand in his resignation to President, Giorgio Napolitano who was widely expected to appoint Renzi, 39, as new prime minister.
Letta, who was appointed at the head of an uncomfortable coalition with the centre-right 10 months ago by Napolitano, announced his resignation after Renzi mounted a palace coup against him.
The mayor of Florence told a party conference it was time for Italy to "turn a new page".
"There are the need and urgency to open a new period, with a new government," Renzi said.
He accused Letta's administration of inaction at a time when drastic measures were needed to help Italy exit the economic crisis.
Often nicknamed "Little Berlusconi" or "Italy's Tony Blair" he said that Italy's was at a crossroads.
He urged the replacement of Letta, 47, at the head of a coalition government without going to the polls.
Renzi said that Italy's controversial electoral laws needed to be reformed before new elections could be called and that the new government would work in that direction as well as to tackle an "oppressive bureaucracy".