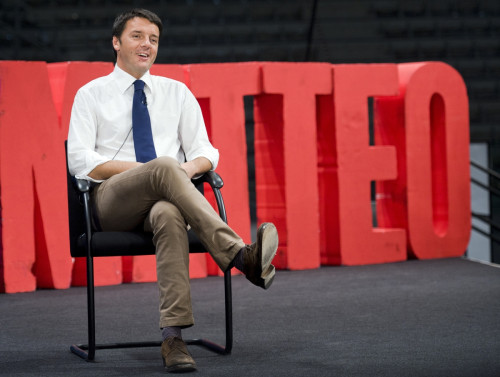 A few months after being elected as the leader of Italy's centre-left Democratic Party (PD), Matteo Renzi has staged a palace coup against prime minister and party colleague Enrico Letta.
In a motion approved by the party, Renzi called for a new government to be formed, implying that Letta should step down. Minutes later Letta resigned.
At 39, Renzi has been described as the new face of Italian politics and aims to become the country's youngest postwar prime minister.
Born in Florence, he has been nicknamed "Little Berlusconi" by critics and "Italy's Tony Blair" by supporters.
"I adore one of his sayings," Renzi once said of the former British Labour leader. "I love all the traditions of my party, except one: that of losing elections."
A law graduate, he started his fast-rising political ascent in his hometown, where he was elected provincial president in 2004 and mayor in 2009.
A year later he broke on to the national stage by riding popular sentiment against the ruling class.
His demands that the political class should be dumped entirely earned him another nickname - "The Scrapper" - and put him at odds with the leaders of the traditional left.
Those tied to Cold War-era political dualism accused him of being a right-winger, a reputation boosted by two much criticised personal meetings he had with Silvio Berlusconi.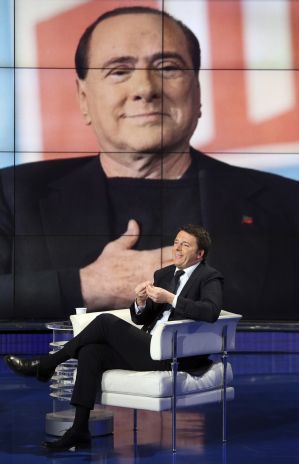 Renzi shrugged off criticism by saying it was normal for political opponents to engage in constructive talks.
"Who was I supposed to meet, Dudu'?" Renzi quipped in reference to Berlusconi's fiancée's white poodle after the last meeting during which the two political leaders discussed a reform of the electoral law.
But even his critics credit him with being able to reach beyond the usual bastions of the PD.
Quizshow politics
A skilled communicator, Renzi uses his youthful style - he usually wears jeans and white shirt - and down to earth oratory to appeal to young electors as well as members of the older generation disillusioned with the political establishment, which is widely regarded as discredited, corrupt and detached from the reality.
In keeping with his youthfulness, Renzi speaks proudly of his long years as a boy scout and has never been shy of the cameras.
At the age of 19 he was a contestant in one of Italy's most watched quizshows, La Ruota Della Fortuna (The Wheel of Fortune).
Renzi stayed in the contest for five consecutive evenings.
In 2012 Berlusconi said he would not run for prime minister in the upcoming elections if Renzi were his opponent.
In December that year Renzi lost the PD primaries for party leader to Pier Luigi Bersani, who then failed to win an outright majority in the following general elections. That led to the formation of the coalition government led by Letta.
A married father-of-three, Renzi finally succeeded in his bid to lead Italy's left last year, when he won 68% in fresh elections after Bersani resigned.
"With courage and even a trace of arrogance, he said he wanted to scrap all the old party champs. And he did it," Berlusconi recently told the Corriere della Sera newspaper.