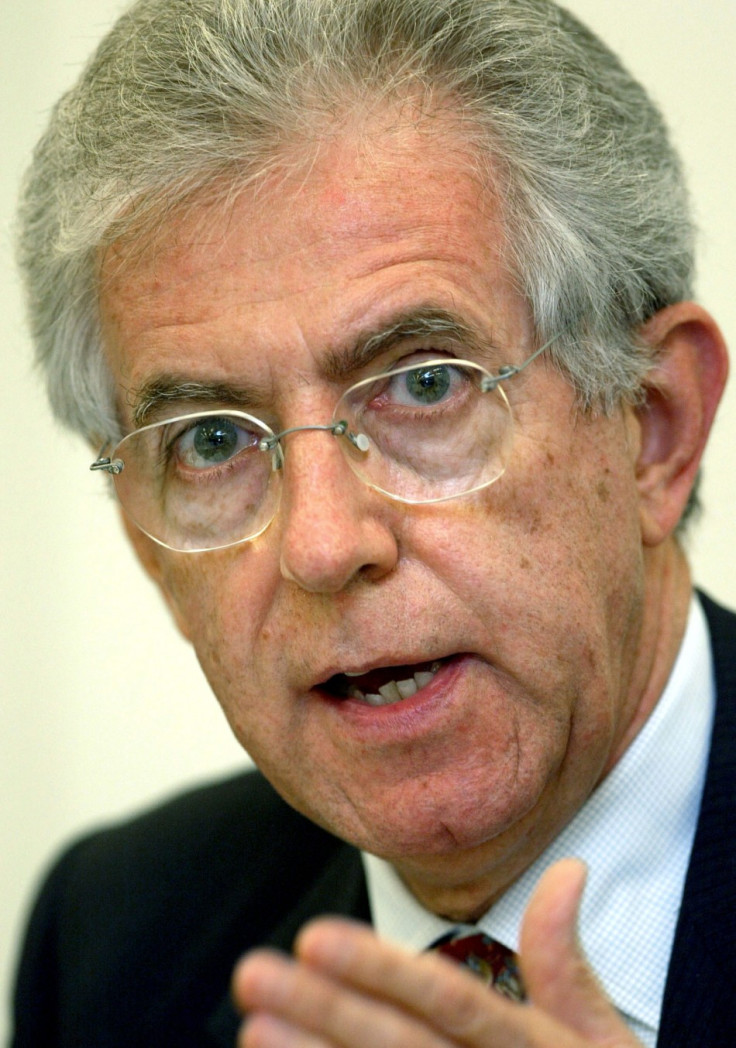 In an unexpected, dramatic move, Italian President Giorgio Napolitano has appointed economist Mario Monti as senator-for-life, bringing him into parliament and positioning him as a possible prime minister.
A former European commissioner, Monti could play a leading role in an emergency government of technocrats to take over Prime Minister Silvio Berlusconi's administration and implement economic reforms. Politicians across the spectrum have agreed to push reforms through parliament within days, possibly by Saturday.
However, the centre-right coalition is still divided over the issue, with the Northern League rejecting the idea of a government of technocrats. Also centre-left parties such as Antonio Di Pietro's Italy of Values said they would not sign away authority to a Monti government.
A grand coalition of technocrats has gained international support from economic experts and business newspapers.
"Parliament must swing behind a new government which can push ahead with a reform agenda," wrote the Financial Times in an editorial. "It must be led by a figure who can credibly promise to balance the budget and impellent a growth strategy. It must also have a broad parliamentary base, which should include a sizeable proportion of the current centre-right majority."
Italian authorities have encouraged Italian banks to buy 5 billion euro of 1-year government debt being sold on Thursday, according to Robert Peston, business editor for the BBC.
Italy's 10-year bonds yield was hovering above 7.37 per cent Thursday morning, still above the 7 per cent "danger point" at which debt is considered unsustainable, leading to either a financial collapse or a bailout. Portugal, Ireland and Greece had to be bailed out after breaching the 7 per cent threshold.
Italy has to roll over more than 360 billion euros (£309 billion) of debt in 2012.