Italy expels Tunisian national suspected of plotting to attack Leaning Tower of Pisa
The man, Bilel Chiahoui, was found to be a sympathiser of Islamic State and other jihadist groups.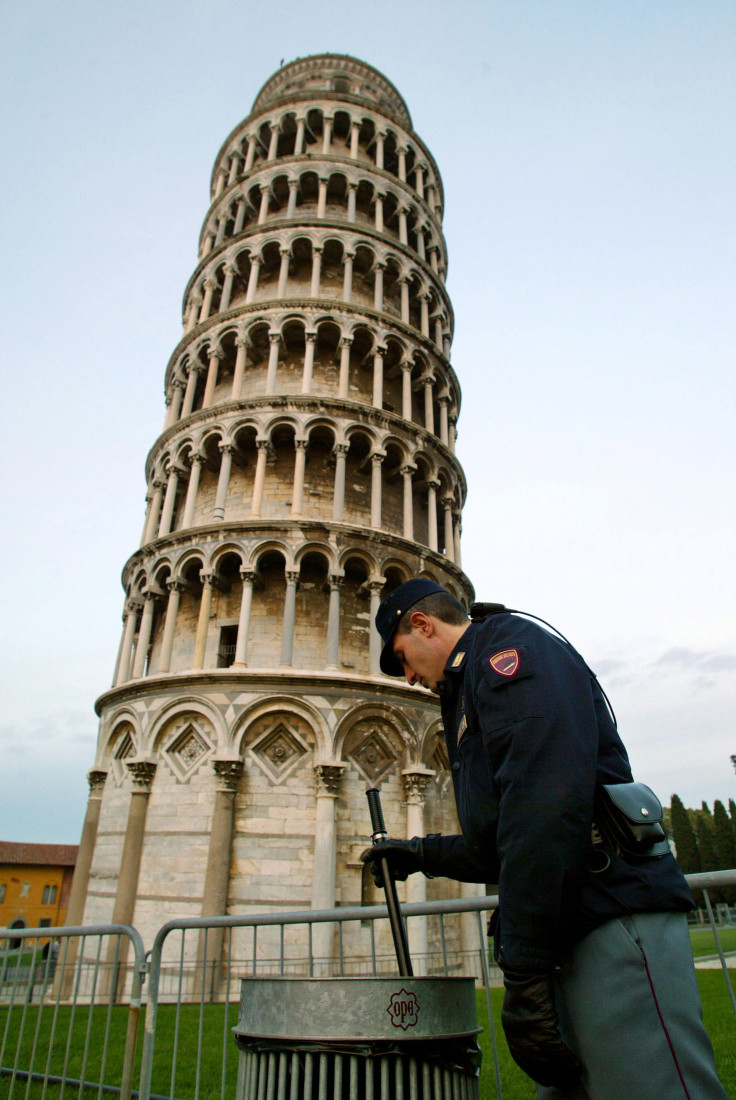 A Tunisian national suspected of plotting to attack the Leaning Tower of Pisa in Italy was expelled on Friday (12 August) from the country, according to media reports. Italian authorities arrested the man, identified as Bilel Chiahoui, on Thursday after he announced his plans on a social media post.
The 26-year-old suspected Islamic State (Isis) supporter praised jihadists through his social media posts for the attacks launched by them across Europe.
Police reportedly said in a statement that his expulsion order came after they found "evidence" that the Tunisian national "sympathised with jihadist extremism and IS". The police statement, however, did not mention the man was planning to attack the popular Italian tourist destination.
In the wake of the recent terror attacks in different European countries — Germany, France, Belgium, most of which were "lone wolf attacks", security has been tightened everywhere. In Italy, there has been a series of expulsions of suspected Islamists in the past few weeks on the order of Interior Minister Angelino Alfano, The Local reported.
Last week, it was reported that Italy had beefed up security measures in Rome over fears of possible terrorist attacks at tourist attractions or religious places. The move was triggered by an IS (Daesh) video that threatened to "conquer Rome".
Men radicalised by jihadist ideologies have been trying to create terror in different parts of the world by either carrying out these so-called lone wolf attacks like the one in Nice, France, during the Bastille Day celebration, or by travelling to Syria and Iraq to directly join in the war.
© Copyright IBTimes 2023. All rights reserved.