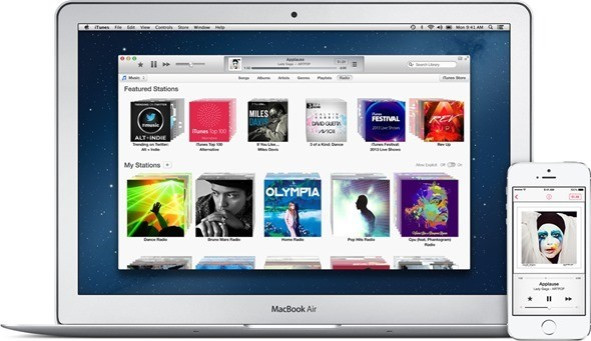 Apple has just rolled out its latest iteration of iTunes software with version 11.1.3, which brings a handful of bug-fixes and performance improvements over the previous release. The iTunes update follows the refresh release of Remote app v4.0 for iOS that has been tailored to work seamlessly with iTunes 11.1.
Bug reports concerning the iTunes software have swarmed Apple ever since the release of iTunes v11.1. The official change log for iTunes suggests that several inherent bugs have been fixed in v11.1.3 update including an instance where the equaliser does not work as intended.
The update also features performance enhancements for switching views with large iTunes libraries. As Redmond Pie reports, iTunes 11.1.3 complements the previous update of Apple's popular OS X and Windows software that introduced native support for OS X Mavericks as well as a number of language localisations.
The new iTunes update is now available for download via Mac App Store servers in select countries including United States and several European countries. Though this is a minor bug-fix update, it improves compatibility with Mac OS X Mavericks and aims to deliver the best possible experience to iOS users.
Affected Mac users can download and install iTunes v11.1.3 update from the Updates section in the App Store, while Windows users can grab the update via Apple Software Update utility. Alternatively, Windows users can download the software manually from Apple website's iTunes download section.