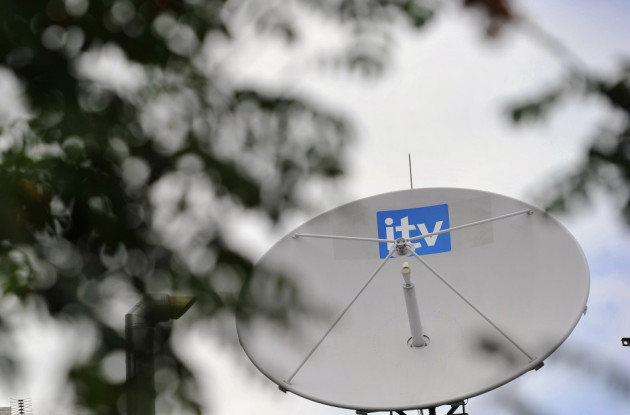 Shares in British broadcaster ITV rose more than 5% in morning trade after the company reported strong revenues and profit for the first half of 2013.
As at 9:11 am, the shares were trading at 165.7 pence, up 5.47%.
Earlier, ITV reported profit before tax of £179m ($275m, €207m) for the six months ended 30 June, up 11% year-on-year. After adjusting for exceptional items, pre-tax profit rose 16% to £270m.
The company also increased its first-half dividend by 38% to 1.1 pence.
Total revenues increased 2% to £1.31bn in the first half. The increase was driven by an 11% rise in total non-advertising revenue to £568m from online, pay & interactive and ITV Studios divisions.
As expected by the company, net advertising revenue (NAR) declined 3% to £741m because of a strong programming schedule in the first half of last year.
"We're making good progress with our strategy of growing and rebalancing the business as we build new revenue streams and improve margins," said Adam Crozier, ITV CEO.
"In the first six months of the year ITV continued to increase group profits and revenues despite the expected fall in our H1 advertising revenues."
The company added that its £20m cost-saving target remains on track and it will use the savings to fund investments in creative and commercial capabilities.
ITV Studios
ITV Studios, the company's production unit, which was enlarged in the period with a spending of £53m on three acquisitions in the UK and US, recorded an 11% increase in revenues to £395m.
ITV acquired The Garden in the UK as well as Thinkfactory Media and High Noon Entertainment in the US, which contributed to a 16% increase in international production revenues.
"We're showing real momentum in our strategy of creating a robust international content business and in building substantial strength and scale in the US market," Crozier added.
Crozier is planning to increase the proportion of sales against production, in order to bring a 50-50 split between advertising and production revenues.
Outlook
The company expects flat advertising revenues for the nine months to the end of September, with a 12% increase in July, 20% in August and broadly flat results in September.
In non-advertising business, both ITV Studios and Online, Pay & Interactive are on track to deliver double-digit revenue growth for the year as a whole, according to the company.