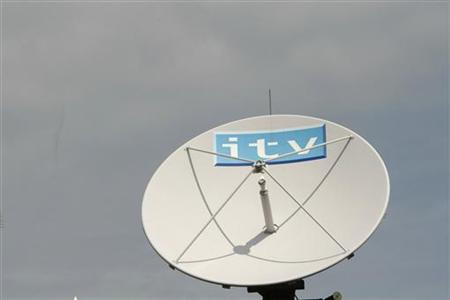 ITV, who announced ad revenues up 18 pct yesterday, are moving towards pay-TV according to new chief executive Adam Crozier - who is following News Corp in erecting a pay-wall over how its users interact with its online services.
"Micro-payments", a system developed by Murdoch's News Corp sees people paying for their online content according to what they see as 'fair' - after all, they do invest a lot of money in it, eg. Coronation Street / X-Factor could be charged £1 to watch it online whilst the regular scheduled programme would remain free to those who watch on TV.
However whether it succeeds remains to be seen.
Crozier meanwhile 'laughed off' suggestions that the channel was moving towards 'freemium' as a means of fighting off bidding wars for its X-Factor series that generates viewers in their millions and is its advertising ''jewel in the crown" for ITV.
"The internet advertising business has gone from zero to £3 billion a year. The pay-TV business has gone to £6 billion. We have a zero per cent share of that market and clearly that is not a good place to be." said Crozier defensively at the companies results presentation as he outlined a new five year strategy.
Crozier, faces a huge task on his hands.
Whilst Simon Cowell reportedly demanded more money for 'his baby' the X Factor to continue this year, the channel generated less and less - online revenue goals of £150m were downgraded to just £12m over the last year.
The BBC on the other hand has a licence fee that it relies on to provide everything for free - a repeat of Apprentice for example can be watched online or downloaded to a PC as long as its done within a week of the show on TV - whilst license fees are not required to watch it, leaving ITV somewhere in the middle.
Meanwhile, fresh programming on shoestring budgets has long been a pastime of the BBC with shows such as 'Last Choir Standing' and 'Strictly Come Dancing' remaining popular despite 'X-factor' and 'Dancing on Ice' gaining in recent years.
PROJECT CANVAS
The resulting competition for audiences has led to a broad divide in telecoms/media providers with Virgin Media and Sky standing on one side with the BBC, Channel 4, Five and BT/Talktalk standing on the other - a bit with ITV somewhere in the middle.
Virgin Media want to offer premium services such as Sky Sports HD down its broadband whilst 'Canvas' on the other hand wants to offer regular channels such as BBC iplayer content through BT and Talktalk's internet network. By moving across towards pay-TV however ITV has crossed a divide, and it remains to be seen how much of their content will be available freely for Canvas after today.
The move as you can imagine was welcomed by the City who like the idea of generating revenue through its popular shows on top of ad revenue and Crozier's plan to generate less than half from 'on the spot advertising' - currently 74 pct.
"Management sets out five-year transformation plan. New CEO Adam Crozier has identified that ITV has suffered from 'organisational ineffectiveness' and has missed opportunities by focusing on free-to-air advertising to the exclusion of pay-TV and the Internet. The incremental investment announced (£75m of net investment to be spent over three years on an 'ideas led' basis, and the reinvestment of most of the FIFA world cup 'savings') is modest relative to management ambitions to reduce ITV's exposure to spot advertising to 50% in 2015 (74% currently). It seems the strategy is more about improving internal practices and spending smarter than it is about spending more." said analysts for the Royal Bank of Scotland.
"We forecast 8p of earnings in 2015, the final year of management's strategic plan - the same 'peak earnings' as ITV achieved in 2005." they added.
Project Canvas meanwhile remains under fierce competition from Virgin Media who say the combination of three major broadcasters and two largest internet service providers will leave pricing competition in tatters as only 'one solution for all' may be available.
"Canvas will significantly and irreparably harm the TV sector as customers lose out on the greater quality and choice that a competitive and open market creates." they said to regulator Ofcom.
SKY'S BATTLE FOR HD
The battle for consumers continues should Project Canvas succeed as the companies premium subscribers remain attached to its HD.
The media organisation provides its Sky channels in HD through its satelite network for a price that users cannot find elsewhere.
The cost of subscribing to HD, should Sky succeed will see a much bigger revenue model for the company which has struggled in recent years due to high rates of churn - users opting to move for a cheaper alternative.
The battle has been taken a step further as BT also offer the channels through its network at a price that undercuts Sky.
The resulting battle will also be decided by Ofcom who are looking into a number of investigations including Sky Movies subscription TV price-fixing and Project Canvas' future with/without Virgin Media.
Shares in broadcaster ITV and telecoms group Virgin Media and BT all fell meanwhile as the FTSE becoming subject to 'profit-taking' on overpriced share values.
BSkyB was the only to grow, up to 714p as speculation of an 800p takeover by News Corp continues.