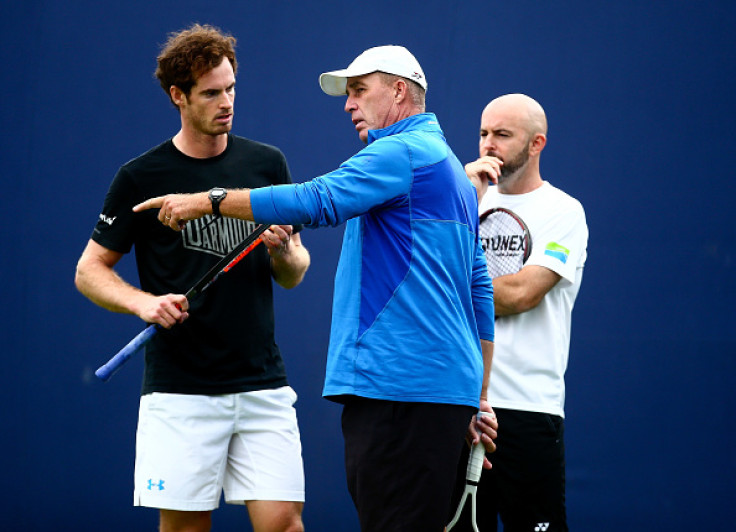 Tennis superstar Andy Murray's coach Ivan Lendl has revealed that one of their major aims is to ruin World number one Novak Djokovic's plans. Murray reappointed Lendl as his coach earlier this week, following his split with Amelie Maursesmo in May, he in fact was without a coach for the duration of the French Open where he reached the final.
The duo forged a successful partnership during their 26-month tenure between December 2011 and March 2014 with Murray arguably reaching his peak at that time. The world number two won the US Open in 2012, Wimbledon Championships in 2013 and Olympic Gold under Lendl's supervision.
The legendary tennis player though knows that there is one person who is standing in Murray's way and that is Novak Djokovic. The Serb has been in amazing form over the past two years and is the current holder of all the four major Grand Slams.
"In Tennis there is the career Grand Slam, there is four in a row, there is the calendar year Grand Slam, and the golden slam. He (Djokovic) has a chance to that this year. Obviously Andy and I would like to ruin those plans if we can", said Lendl, as quoted by The Guardian.
"But, if you go back in history, in 1938 when Don Budge won, and Rod Laver won in 1962 and 1969, those were calendar year Grand Slams. But I don't believe there was another time when someone held all four simultaneously."
Murray and Djokovic will resume their rivalry at the Wimbledon that begins from 27 June. The Serb who is the defending champion will go in as favourite, but one cannot discount the Brit who has improved his game by leaps and bounds over the past year.