Ivanka Trump is shutting down her clothing company
Ivanka, daughter of U.S. President Donald Trump, said in a statement she made the decision so she could focus more on work as a White House adviser.
Ivanka Trump is shutting down her fashion line of dresses, shoes and handbags that became a target of political boycotts and spurred concerns about conflicts of interest after her father was elected.
The president's daughter said in a statement she made the decision so she could focus more on work as a White House adviser. She had stepped away from the day-to-day management of her company when she joined President Donald Trump's administration.
"After 17 months in Washington, I do not know when or if I will ever return to the business, but I do know that my focus for the foreseeable future will be the work I am doing here in Washington," she said. She called the move the "only fair outcome for my team and partners."
The Ivanka Trump brand has been buffeted by politics since she joined the White House early last year. Sales appeared to surge at times due her celebrity as the U.S. president's daughter — White House adviser Kellyanne Conway once urged on Fox News for people to "go buy Ivanka's stuff" — only to get battered as those who disliked her father's policies urged shoppers to boycott the line.
Nordstrom dropped the Ivanka Trump line last year, citing slowing sales, and recently Hudson Bay reportedly did the same.
The company said that its business was strong, and the decision to shut down had nothing do with its performance. Shutting down the brand means 18 people will lose their jobs.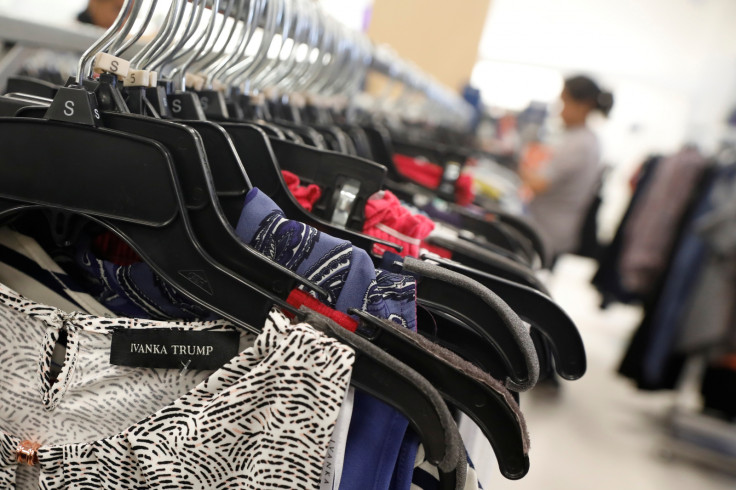 Analyst Neil Saunders, managing director of GlobalData Retail, said that "while the company is still viable, doing business has become far more challenging and these problems will only increase."
Ivanka Trump recently has been encouraging U.S. companies to pledge to hire American workers. Her own company has been criticized for making its products in Chinese factories, for the conditions in those factories, and for being granted trademarks by foreign governments such as China that would want to curry favor with the president.
Her announcement comes amid a worsening trade fight between the United States and China. President Trump is seeking to drive China to the negotiating table and rectify what he sees as years of unfair trade practices.
The White House has imposed tariffs on $34 billion of Chinese imports and has itemized a list of $200 billion more in goods that may face tariffs by September. Neither of those tariffs would cover the clothing and handbags Ivanka Trump sells. But if the president were to make good on his threat to tax all $500 billion in Chinese imports, that would raise the price of everything her company imports from that country.
Since it is a private company, it is difficult to judge just how well Ivanka Trump's business has been faring. The bulk of her assets —more than $50 million worth — is contained in a trust that holds her business and corporations. The trust generated over $5 million in revenue last year, according to a financial disclosure report filed with the government.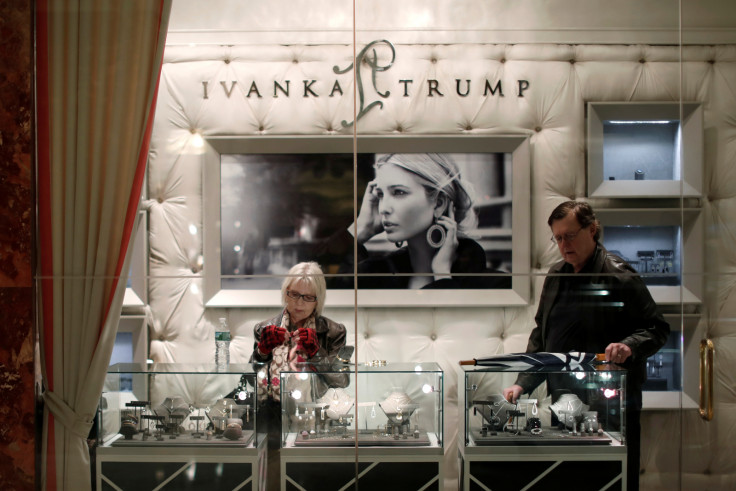 When Ivanka Trump joined the White House as adviser to her father, she agreed to several restrictions so that her financial interest in the business would not conflict with her public role as a White House adviser.
Still, the company drew criticism for benefiting from her White House ties.
In April last year, the Chinese government granted her company provisional approval for three new trademarks, the same day she and her husband Jared Kushner dined with the president of China and his wife at President Trump's Mar-a-Lago resort. The approvals have continued. In three months through May this year, China granted final approval for 13 of her trademarks and provisional approval for another eight.
Ivanka Trump's company has said the 2017 Chinese trademarks were filed defensively to protect against squatters using her name. China has said its trademarks policy regarding Ivanka Trump's company is in line with normal legal practice.
The Ivanka Trump brand has also come under criticism for conditions at factories where its products were made. The Associated Press spoke with workers last year at an Ivanka Trump shoe factory in Ganzhou, China, who described long hours, low pay and abuse.
The company said at the time that the "integrity" of its supply chain was a "top priority" and that it takes such allegations "very seriously."
© Copyright IBTimes 2023. All rights reserved.