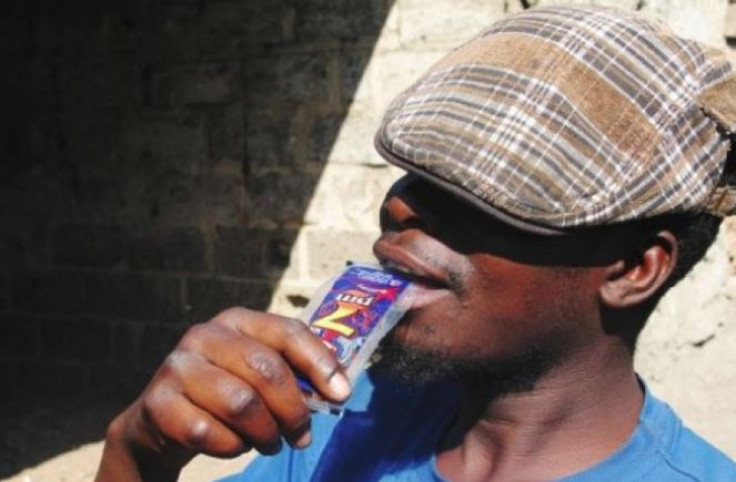 Ivory Coast's government has banned the production, importation and sale of strong spirits in small and cheap sachets, which campaigners believe is contributing to health problems.
The widely available alcohol sachets – even to children and – have frequently come under scrutiny in several Sub-Saharan Africa countries, and banned in Cameroon, Malawi and Senegal. While there is a controlled production of the liquor, people also drink local brews, some of which have been found to contain a highly toxic molecule, methanol.
In Ivory Coast, the small plastic bags containing rum, vodka, gin or other spirits are cheap, and cost between $0.35 (£0.28) and $1.65.
Following a cabinet decision on 9 November on the ban, proposed by the ministry of commerce, government spokesman Bruno Kone described how an "unregulated" environment means alcohol is unsafe, and a threat to the country's trade.
"These products are mostly smuggled into the country," APA news agency quoted Kone as saying. "They do not meet our standards and therefore constitute a real threat to the health of consumers – and a threat to the country's economy."
The ban is aimed at the reduction of high levels of alcohol use among youths, especially students.
Illegally brewed alcohol in sachets, a regional problem
While the most popular Ivorian drink is bandji, a juice extracted from palm, raphia or royal palm trees, palm wine known as kue za is the traditional beverage of the Baoulé people, one of the country's largest group.
This palm wine can be distilled to form koutoukou – homemade brandy from Ghana – which production and sale have been banned in Côte d'Ivoire since 1964. Koutoukou can contain unhealthy acids. However, despite the ban, koutoukou is illegally brewed in all regions of Ivory Coast, according to the Global Status on Alcohol and Health 2014.
Total per capita consumption of pure alcohol was at 25.6 litres in Ivory Coast in 2010, a figure slightly above that of Uganda (23.7 litres of pure alcohol).
Last month, Ugandan opposition MP Betty Nambooze, who is behind a controversial alcohol bill that seeks to regulate the manufacture, advertising, supply and consumption of alcoholic drinks including sachets, defended the legislation by claiming that alcohol "benefits the regime" because it is "cheaper to govern drunkards".
A total of 89% of the alcohol consumed in Uganda is unregulated, home brewed and illegally sold, according to the Global Status on Alcohol and Health 2014.