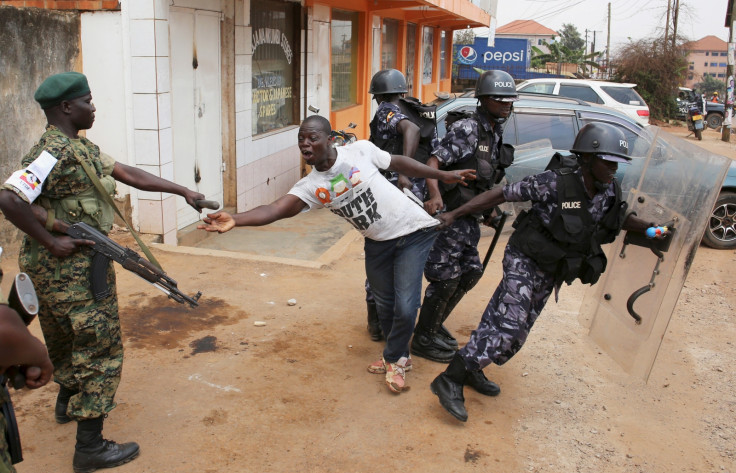 Uganda may be "sliding towards becoming an electoral dictatorship", a human rights group has claimed, after dozens of women protesting peacefully against proposed amendments to Uganda's Constitution were detained on 13 September.
Police detained 25 women gathered in the capital of Kampala to present a petition to speaker of parliament in which they opposed proposed constitutional amendments that would remove age limits for judges and term limits for Electoral Commissioners. According to the women, removing term limits from the constitution may be a "decoy" to remove presidential age limits, which may pave the way for President Yoweri Museveni to remain in office after two decades.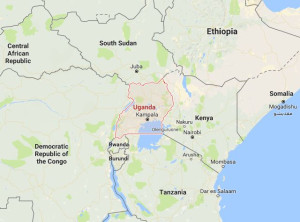 On 18 February, Ugandans headed to the polls for the embattled East African nation's presidential elections – which the Ugandan Electoral Commission said were won by the autocratic president, who was running for a fifth term in office. He cannot run for president again in 2021 unless presidential age limits are scrapped from the constitution.
Human Rights Watch (HRW) condemned the women's detention on Tuesday, which claimed the police's quick action to break up the women's rally "indicates that the fight over Uganda's political future is far from over".
"It is very likely be scarred with rights violations at every turn," said Maria Burnett, senior researcher in the Africa Division of HRW, who claimed that the women's argument "has merit".
"Violating the women's rights to free assembly is just the most recent sign of Uganda's slide towards becoming an electoral dictatorship – where elections occur but "recycle political elites and bestow on them a degree of legitimacy"," Burnett added.
While the women were eventually released without charge, HRW described the events as "disgraceful".
HRW: 'Repression shouldn't become the norm'
Opposition parties have only been allowed to exist legally in Uganda since 2005, and violence and intimidation have marked most elections – including the 2016 poll.
"Repression shouldn't become the norm as debates about constitutional amendments percolate in Uganda," Burnett said. "Everyone should have the freedom to peacefully gather and express their views, free from government intimidation and arrest."
In its statement, HRW highlighted Ugandan security forces' "brutal and brazen conduct" during elections in February, referring to journalist beatings by police – also accused of using live ammunition to scatter those awaiting results in some areas.
The organisation also referred to the almost daily pattern of arrests for the Forum for Democratic Change (FDC) candidate Kizza Besigye, who was placed under arrest for over a month despite no charges being brought against him.