J Cole reveals secret daughter on new album 4 Your Eyez Only
Rapper's fourth album, released on 9 November, is available to buy and stream via Spotify and iTunes.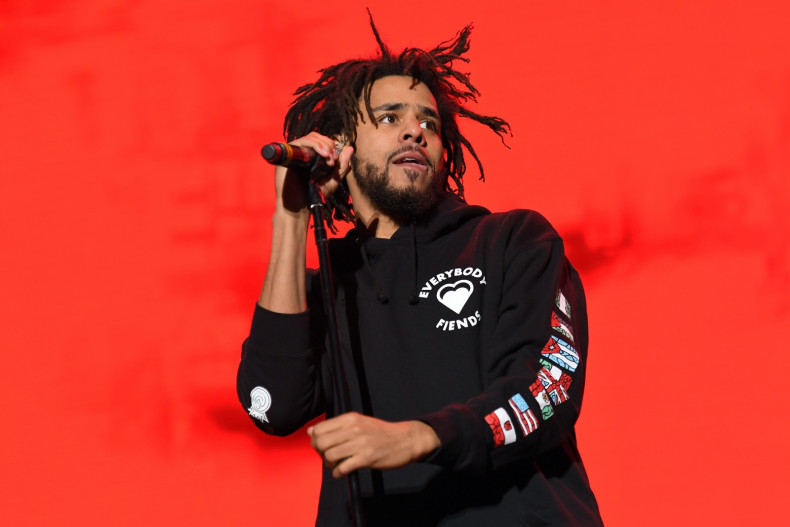 After a week of anticipation, J Cole has finally released his new album. 4 Your Eyez Only, which is available on Spotify, Apple Music and iTunes, arrived on 9 December and came with a couple of surprises. On one particular heartfelt track, J Cole appears to confirm he has become a father to a daughter, much to fans' surprise.
4 Your Eyez Only, which follows on from J Cole's chart-topping 2014 Forest Hills Drive, is a one-man affair with the rapper snubbing collaborations. Fans are raving about the album's two-part She's Mine series, which sees the famously private rapper open up about his family life. While She's Mine Pt. 1 is an ode to J Cole's wife Melissa Heholt, the second installment is addressed to his baby daughter.
Emotional lyrics include: "Reminisce when you came out the womb, tears of joy I think filled up the room / You are now the reason that I fight, I ain't never did nothing that's right in my whole life." He also raps: "Am I worthy of this gift / am I strong enough to lift, into a place that I can see, someone more important than me?"
Loyal J Cole fans are impressed with the rapper's fourth studio album, with one tweeting: "I don't understand how people say Cole is overrated. He's one of the best storytellers in the game! Listen to this album now," and another saying: "History has been made."
Addressing J Cole's apparent admission to welcoming a child, one fan weighed in: "J.Cole has a whole baby wife her nobody knew.. he is the epitome of lowkey," while another quipped: "She's mine Pt. 2 got me wanting to treat my daughter right and I don't even got kids." Summing up their views on the state of music this year, one fan mused: "Honestly, JCole has just saved 2016."
The 31-year-old rapper only announced his new album earlier in December and promoted the release with the song False Prophets. The track stirred controversy with many accusing J Cole of slamming Kanye West over his recent meltdown. However, False Prophets does not feature on 4 Your Eyez Only and appears to have been used merely for promotion.