Check out blonde Kanye West pictured in first public appearance since hospitalisation
West received treatment for exhaustion and dehydration at the UCLA Medical Center.
Famous rapper Kanye West has made his first public appearance since his release from hospital. The 39-year-old visited an art installation in West Hollywood, California on 8 December and it appears the hip-hop star has undergone somewhat of a makeover sporting newly-dyed blonde hair.
The Life Of Pablo rapper is said to have attended the Rick Owens: Furniture exhibition at the MOCA Pacific Design Center. In a photo shared by Italian artist Giovanni Leonardo Bassan, West is seen sitting on a marble chair dressed in a grey jumper and black jeans with the top of his hair dyed blonde. It is not known who accompanied West on the trip and if he spoke to other visitors.
It comes just days after the Yeezus rapper was released from the UCLA Medical Center in Los Angeles after receiving treatment for reported exhaustion and dehydration for a week. Authorities are alleged to have received a call citing a "psychiatric emergency" before arriving to transport West to the hospital reportedly handcuffed.
Although West has kept a low profile since his hospital release, singer and producer Pharrell Williams reveals he has privately spoken to his music peer. Williams told Hot 97 host Ebro Darden: "Oh I've texted him already. He knows my sentiment. I think everybody should just you know, we all should just be wishing people well. We need it, there's strength in numbers and with all this like division out here in this country it's like, they're beating us."
TV personality and close friend of West, Fonzworth Bentley, has revealed that the rapper is still grieving the death of his mother Donda West whose ninth anniversary fell in November. Bentley said on podcast Rich Friend: The Elevated Podcast Sponsored by Tequila Avion: "He never mourned his mother, and that's at the root of this, and you don't have to be a clinical psychologist to figure that out. That is at the core of this. I think a lot of these things are coming up and coming out now."
West is also having to contend with reports that his two-year marriage to Kim Kardashian is on the verge of divorce. An insider told Us Weekly: "It will take some time before she can do anything but she doesn't want to stay married."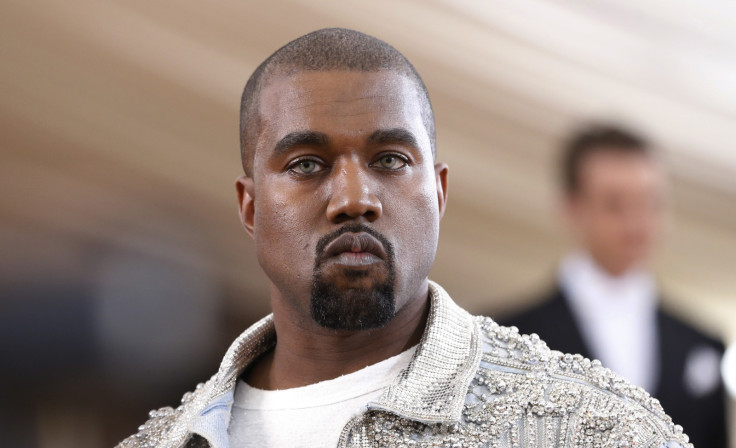 However, Kardashian's best friend Jonathan Cheban slammed the claims, telling E! News: "I just FaceTimed with Kim and Kanye and everyone's talking about some divorce rumours, and I was laughing because I didn't hear that all day. And I guess everybody else apparently here did and it's so funny to me because it's so not true. I don't know where people come up with stories but it's literally hysterical but Jennifer Aniston has also been pregnant like 1,000 times so it's kind of a joke."
© Copyright IBTimes 2023. All rights reserved.