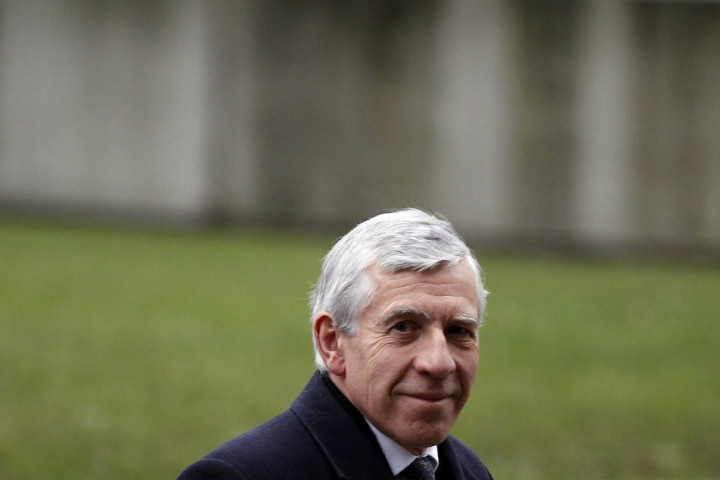 Jack Straw, the former home secretary, foreign Secretary and ex-leader of House of Commons says he sees a two tier European Union (EU) forming, after the 27 member countries struggle to cope with the Eurozone sovereign debt crisis.
Speaking at the University of Southern California (USC) Global Conversation in London, UK, Straw said that over the next few decades the EU is going to split off into two camps, while countries such as Germany and France will face "significant problems," extending beyond the current Eurozone debt crisis.
"I predict that over the next decades, we are likely to see two EUs - a core around the Eurozone and a periphery, non-Eurozone, whose basis of cooperation will be the single market, such as Sweden Denmark, Norway" said Straw. "A further challenge for Europe and much of the West will be the rise of the 'new emergers.' With low income per capita and strong demographics many states will see dramatic economic growth in the next 20 to 30 years."
Straw told a room of delegates that the problems with the sovereign debt crisis is one that could have been predicted many years ago on the basis of the current EU infrastructure.
"I was never convinced that it was possible to have a single currency beyond the borders of a single country without a single polity. I remain unconvinced. But those 17 member countries are now stuck with the euro," said Straw.
"Whatever intellectual scepticism we may harbour about the concept of the euro, it is plainly in the interest of not only the members of the Eurozone and other EU member states, including the UK, but also the world economy, that we strain every muscle to keep the euro area intact," he added.
As Straw spoke, German Chancellor Angela Merkel arrived in Athens to pledge support for Greece, as the country prepares to pass further set of austerity measures to secure much needed bailout packages to keep it from defaulting.
According to International Monetary Fund (IMF) figures, Greece accounts for just 2 percent of EU GDP and 0.4 percent of world GDP, however Straw emphasised the level of detriment the country has on the health of the wider world economy.
"Even a disorderly withdrawal from the single currency, [this] could do untold damage," he said. "That damage might be less than the disruption to the economies of the former Soviet Union when the USSR collapsed and they saw their GDPs reduce by between 40 to 60 percent, but it would undoubtedly be significant and have consequences well beyond our continent."
However, Straw also emphasised a number of challenges that EU leading countries, such as Germany and France will face, irrespective of the current crisis and would have to be addressed shortly.
"Despite current difficulties, however, it is likely, but by no means certain that th EU will pull through its current difficulties, if only because the cost of not doing so would be too high for many states to bear," said Straw.
According to the World in 2050 report by HSBC, low income per capita, a key driver of potential economic growth, is likely to mean Spain, Portugal, And Greece will strengthen in the coming period with all three likely to see their overall GDP at last to double by 2050.
Straw said "the UK, with natural demographic increases over the next few decades, will also be able to cash in on a possible 'long boom'. Other EU states, however, are in a far weaker position to face the coming headwinds of demographic and economic change."
However, his views over the health of Germany and France differ.
"Germany, with a rapidly ageing population, has the worst demographic projections in Europe. In the period up to 2050, for instance, projections suggest that there will be an overall reduction in size of its population of 11mn, or around 16 percent," said Straw.
He also added the German government decision to step away from nuclear energy will create significantly higher energy prices in the futures and could lead to many firms moving out of the country altogether.
"France also faces significant problems. Its public sector is bloated and inefficient making up 56 percent of GDP, which is the second highest in the EU. Couples to generous retirement ages and restrictive working hours, policy makers in paris face real challenges in the coming decades," he said.