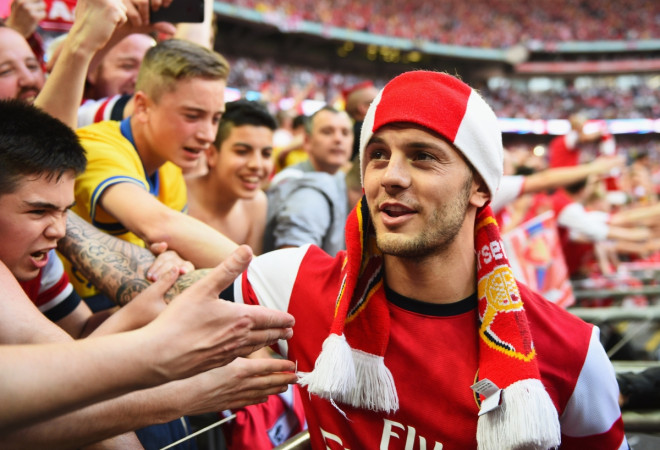 Arsenal midfielder Jack Wilshere is expecting even greater competitiveness from the likes of Liverpool and Manchester United next season following a summer of expected upheaval.
The Reds finished two points behind champions Manchester City and five above the Gunners last season while United failed to qualify for the Champions League after a woeful defence of their Premier League title.
But having appointed Louis van Gaal as their new manager United are expected to stage something of a revival next term while after being handed a bumper new contract Liverpool manager Brendan Rodgers will be given funds in the transfer window
Fearing the impact from changes from both sides, Wilshere told Sky Sports: "They're obviously sending it out that they're going to be up for it, and they're going to come back stronger.
"United have gone and got a top manager there and Brendan Rodgers is doing a great job at Liverpool and he obviously feels he can continue that and maybe go one step further next year.
"But I think that happens every year in the Premier League. The game gets faster, it gets harder and tougher, and we have to make sure every year we're up there."
If to keep up with the expected changes at the likes of Liverpool and United, Arsenal will likely be forced to make additions of their own and replicate the marque addition of Mesut Ozil last season while building on their FA Cup final victory over Hull City.
Arsenal manager Arsene Wenger has often been frugal in the market but according to club director Lord Harris, the Frenchman will be given substantial funds to improve the playing squad.
"We want to win the Premier League and the Champions League. If we buy two or three players then I think we can," Harris told The Times.
"We want to win. We don't want to be second, we don't want to be third and we don't want to be fourth. We will support Arsène with the players he wants to buy. He has always been encouraged to spend."