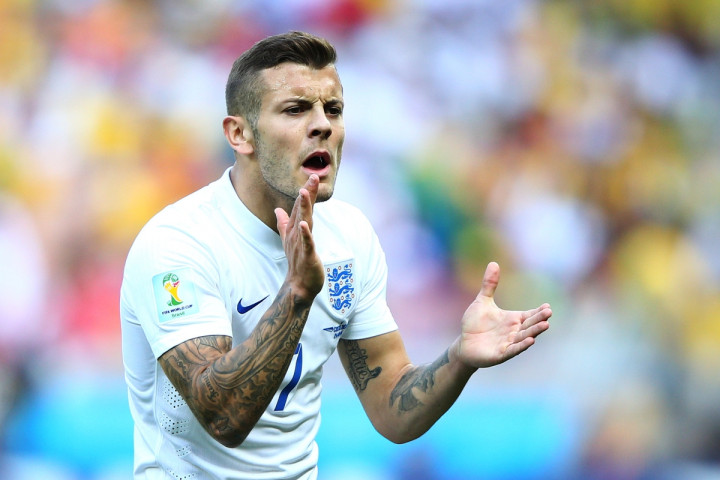 Arsenal manager Arsene Wenger has challenged Jack Wilshere to prove his injury woes are well and truly behind him this season.
Wilshere, 22, has been beset by injuries since emerging from the club's youth academy. The midfielder spent 14 months on the sidelines with a serious stress fracture before returning to the first team in 2012 but has since suffered from a string of foot and ankle problems.
The England midfielder missed the final third of the Gunners' campaign last term after breaking his foot while on international duty but his manager is hoping the new season will mark the end of the troublesome knocks that have prevented Wilshere from reaching his potential.
"At the top level you need consistent presence," Wenger was quoted as saying by the Sun. "It does not work anymore when you rest for three weeks and then you are fit again – in and out is finished today.
"This is a big season for Jack but he is in his best preseason shape for three years. He is rid of his ankle problems and if he can maintain that I think he will have a great season. But he needs games and I agree this is a very important season for him."
After Arsenal's defeat to Monaco in the Emirates Cup on Sunday, Wenger admitted his side were still some way off being ready for the start of the new season. Olivier Giroud in particular looked off the pace having only just returned from his summer break following France's World Cup campaign.
But ahead of his side's curtain raiser against Manchester City in the Community Shield on Sunday, the Gunners boss insists he has no concerns over the Frenchman's fitness.
"He had only three weeks rest, it was not an eternity and he had to come back quickly," Wenger said.
"But sometimes when you come back late you want to work hard and in a game you are not as sharp.
"He's not put weight on, he's not out of shape, he's worked very hard this week and not recovered from the work he has done."