Arsenal midfielder Jack Wilshere has questioned key refereeing decisions that went against his side in the defeat against Manchester City in the final of the Carabao Cup.
Goals from Sergio Aguero, Vincent Kompany and David Silva gave City a 3-0 win over a lacklustre Arsenal at Wembley on 25 February, raising the heat on Gunners boss Arsene Wenger.
There was controversy in the build up to Aguero's opener, with centre-back Shkodran Mustafi complaining of a push from the Argentine striker when he tried to intercept Claudio Bravo's goal kick.
Wenger also accused the linesman of missing an offside call in the build up to Kompany's goal in the post-match interview.
While Wilshere admitted that City deserved to win the game, he took issue with some of the decisions made by referee Craig Pawson.
"Hard to put into words my emotions about yesterday," the Arsenal midfielder wrote on social media. "City are a good team and deserved to win. A lot of people have had their say on us and we have to accept criticism when we lose.
"That being said I can't accept some of the decisions that went against us yesterday. Whatever you say about the first goal, it is a foul. The second goal is offside.
"There should have been a second yellow in the first half. Yes this happens in football but it is still hard to accept.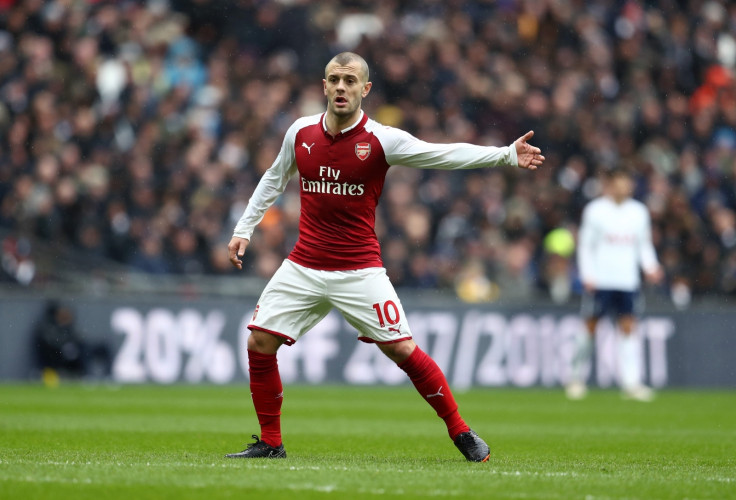 "And people will say we are looking for excuses but these are facts."
Former Manchester United defender Gary Neville launched a stinging attack on Arsenal's performance and accused the club's players of "giving up" before City's third goal went in at Wembley.
"In the minute before that goal, I mentioned the walking of the Arsenal players, and then the retreating runs of Aaron Ramsey and Granit Xhaka, ambling, jogging back – an absolute disgrace they are, an absolute disgrace," the former England international told Sky Sports.
"Walking on a football pitch at Wembley, giving up, spineless."