Jack Wilshere's loan move to Bournemouth has served as a warning to Arsenal duo Alex Oxlade-Chamberlain and Theo Walcott. That is according to former Gunners defender Martin Keown, who thinks the English pair have improved since Wilshere's season-long switch.
Oxlade-Chamberlain scored twice in Arsenal's EFL Cup win against Reading earlier this week, while Walcott has been one of the Gunners' most in-form players this season. Keown believes that Wilshere's departure from the Emirates Stadium has made Oxlade-Chamberlain and Walcott "more focused".
"I would suggest that Jack Wilshere going on loan to Bournemouth has spurred on both Oxlade-Chamberlain and Theo Walcott," the Arsenal legend told the Daily Mail. "What Arsene Wenger did in letting Jack go was very healthy – it allowed Alex and Theo to have a good look at themselves. They will have thought that they needed to start performing or they wouldn't be at the club, either.
"That one decision has had a positive impact on three players and maybe the decision to sent Jack out on loan was taken with the bigger picture in mind. It has certainly made Walcott and Oxlade-Chamberlain more focused."
This comes shortly after Keown claimed that Walcott's recent improvement is the upshot of a change "in his attitude and application". Walcott was a peripheral figure at the Emirates Stadium towards the end of the last campaign, but there has been a marked improvement at the start of the 2016/17 season.
"Theo Walcott has improved so much this season, it is as if he has flicked a switch in his head," the former Arsenal defender told the BBC. "Walcott now sees himself as a winger, not a striker, but his turnaround is not just because he is now focusing on succeeding in one position for Arsenal.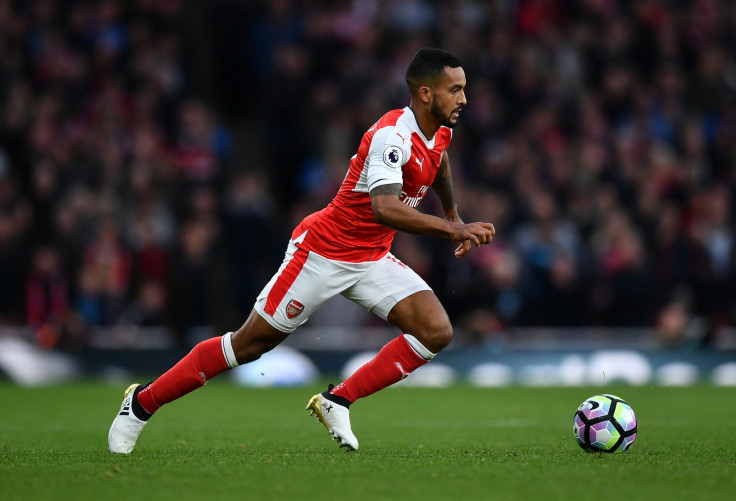 "It is down to a change in his attitude and application, which has brought him a greater end product – he has already scored more Premier League and Champions League goals than he did in the whole of last season.
"He has also increased his defensive work and has already made more tackles in the league in 2016-17 than in the two previous campaigns combined. It is like the Gunners only had half a player until now."