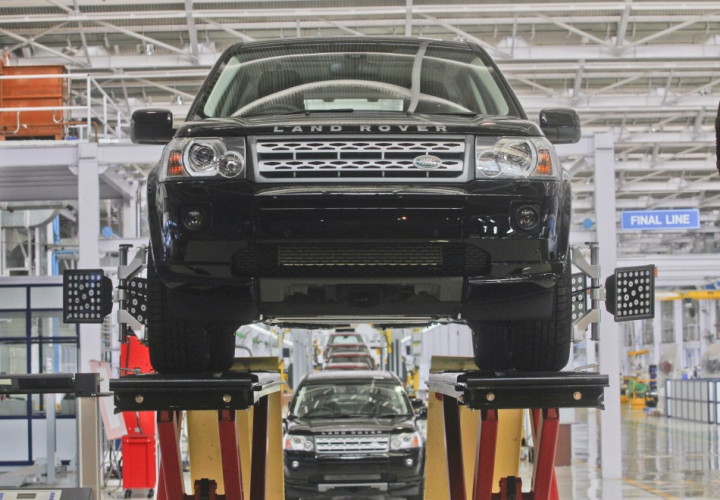 Jaguar Land Rover (JLR) has entered into a 10.9b yuan (£1.1bn) joint venture with a Chinese firm to build a manufacturing facility in China, signalling the firm's aggressive expansion into its third largest market.
The tie-up is with Chery Automobile Company, China's largest vehicle exporter, for its new factory in Changshu, near Shanghai.
The venture, Chery Jaguar Land Rover Automotive Company, is the result of months-long negotiations with the Chinese government and is scheduled for completion in 2014.
The plant will include a research centre and an engine production plant, making it the Coventry-based luxury car maker's first full-blown overseas set-up.
"We are delighted to have reached this milestone thanks to the understanding and foresight of the Chinese authorities. We want to thank them for recognising the potential of our joint venture in the fast-growing Chinese market," said a joint statement.
"For the first time one of the most famous names in the British automotive industry, Jaguar Land Rover, is poised to begin manufacturing outside the United Kingdom. It seems only fitting this new venture will take place in the world's fastest-growing market for premium vehicles," said JLR Chief Executive Ralf Speth.
JLR has seen an 80 percent rise in its Chinese sales so far in 2012 on top of its 60 percent rise in revenue last year. Demand for Jaguar XJ, XF and JLR's fuel efficient Range Rover Evoque model continues to spike in the world's second largest economy and now the largest automotive market in the world.
The Indian owners of the iconic British brand, Tata Motors, hopes to repeat its bull run in profits with the opening of the new production facility. In 2011, JLR turned in a profit of £1.5b.
JLR said its production from the new facility would be supplementing the existing output and is not planning to shift its manufacturing base out of Britain where it has 24,000 employees.