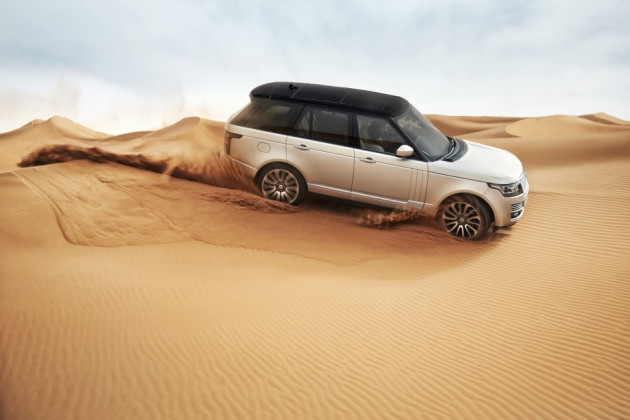 Jaguar Land Rover (JLR) plans to expand its manufacturing to China in a first attempt to move production outside Britain.
The luxury car maker will produce two of its models at a plant planned just north of Shanghai, pending approval from the Chinese government.
The release of the plans follows JLR's announcement of a new, lighter and more economical Range Rover in London.
Chief executive Ralph Speth told the BBC that the Chinese operation will be JLR's first fully-fledged manufacturing facility outside the UK, and will begin by manufacturing either the Freelander or the Evoque.
Speth added that the JLR is unlikely to take the Range Rover or Range Rover Sport abroad, and insisted that the expansion plans will not affect jobs in the UK.
"To build the very complex products [needed for these cars], we will always be here in the UK," he said.
"We are increasing production, not to reduce in the UK, but using the UK base to grow around the world."
However Ralph declined to provide a firm commitment on JLR's UK operation, and many believe the company is planning further overseas expansion - with a consequent dilution of its UK presence.
Owned by India's Tatas, the company already has an assembly unit in Pune in western India for the Freelander, and assembles the Land Rover Defender using units spread across several locations.
The BBC said Jaguar is considering opening more manufacturing units in Saudi Arabia, Brazil, India or Russia. The Guardian made a similar assertion, citing Tony Woodley, formerly joint leader of the United trade union, who said that JLR's expansion plans are focused on the Bric group of emerging nations - which comprises Brazil, Russia, India and China.
New Range Rover
In a statement, the company said it is investing £370m to upgrade its UK manufacturing operation to prepare for the roll-out the new Range Rover.
The company's recent expansion plans include development of its factory in Solihull, near Birmingham, and a £355m engine factory in Wolverhampton.
The inaugural sale of the fourth generation Range Rover will start this month following a three-year engineering project, and the car will reach customers in early 2013.
Continued investment and innovation have helped JLR add up to 8,000 new jobs in UK in the past two years, and support an estimated 190,000 jobs across the country.