Jaguar Land Rover reveals Range Rover controlled entirely by iPhone app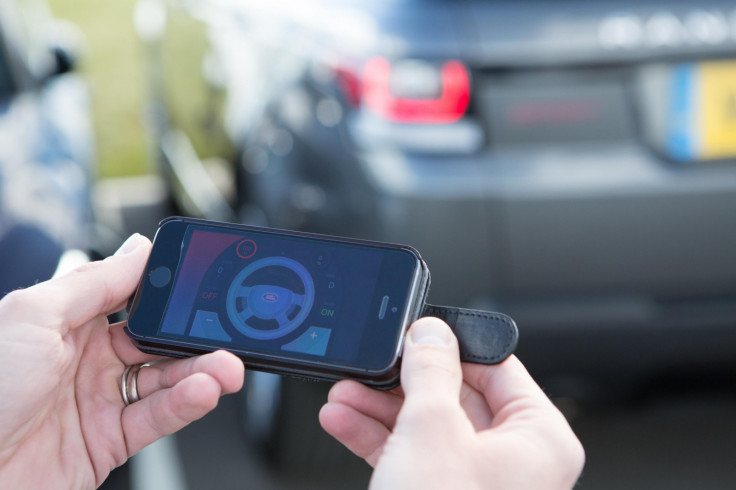 Jaguar Land Rover has revealed a system which lets drivers control the accelerator, steering and braking of its Range Rover from an iPhone app – without being in the car.
Pitched as a solution to getting out of tight parking spaces, or navigating tough and poorly-sighted off road tracks, the technology lets drivers simply tap at the smartphone app to drive the car at up to 4mph and from a distance of 10m.
The technology has been successfully tested on a modified Range Rover Sport, but the company has not said when it will appear on dealership forecourts. Similar systems are currently being developed by Ford and BMW, with the latter recently adding remote-controlled parking to its newly announced 7-Series.
JLR said the technology could be modified to allow spoken commands from the driver instead of tapping at the iPhone app. The system means the driver can walk alongside the car and check how close it is getting to nearby walls, or how much clearance there is under the vehicle when approaching a sharp incline. When driving off road, the app could help make crossing fords and navigating slippery tracks covered in mud or snow easier.
The system will stop the car if it detects the driver has moved more than 10m away, or is stood too close. In the future, JLR says the system could be issued a simple command – like traverse an obstacle or exit a parking space – and the car will do it without any more input.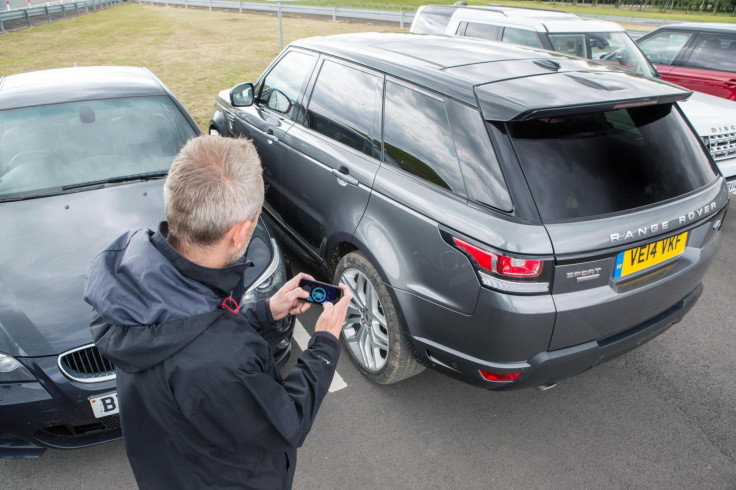 A second technology announced by JLR enables a second Range Rover Sport to perform a 180-degree turn without any input from the driver. Turning around in a narrow dead-end road is done by simply pressing a button and letting the car do the rest. The car uses sensors to avoid walls, barriers, pedestrians and other vehicles, making the three-point-turn easy. Once the manoeuvre is confirmed by the driver, the car takes control of its own steering, accelerator, brakes and gear selection to turn around, before stopping and handing control back to the driver.
Dr Wolfgang Epple, director of research and technology at Jaguar Land Rover, said: "Getting a car out of a tricky parking manoeuvre can be a stressful experience for any driver. A remote control car, or a vehicle that can autonomously turn in the road, demonstrates how we could use these new technologies to reduce the tedious parts of driving and improve road safety.
"Research into technologies like these won't only help us deliver an autonomous car. They will help make real driving safer and more enjoyable. The same sensors and systems that will help an autonomous car make the right decisions, will assist the driver and enhance the experience to help prevent accidents. Autonomous car technologies will not take away the fun of driving."
Jaguar Land Rover is part of the UK Autodrive consortium which is undertaking real-world testing of new autonomous vehicle technologies, including the Lutz Pathfinder, a self-driving pod which will begin testing in pedestrianised areas of Milton Keynes this summer. All being well, the pods will be available for the public to hail with a smartphone app and used to ride to a shopping centre one mile away by 2018.
© Copyright IBTimes 2023. All rights reserved.