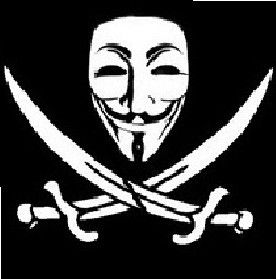 In the face of the arrest and court appearance of LulzSec Anonymous spokesman Jake Davis, the two hacker collectives have issued a slew of statements promising to continue fighting.
Following its previously released statement requesting bitcoins donations for Jake Davis', aka Topiary's, defence the two groups have issued a fresh batch of tweets promising to continue enacting hacks and attacks in the name of AntiSec:
"We will never rest as we are Legion. Arrest more of us. We dare you. With every day that passes, we store more of your secrets. #FreeTopiary."
As well as the promise to carry on fighting, Anonymous also issued a series of tweets building on its previous statement that its members were peaceful protesters, not dangerous cyber criminals.
First tweeting: "Dear courts: Whether in the U.S. or in the U.K.: The ones you arrested and charged are your protesting citizens. Think again. #FreeTopiary."
Followed by: ""Yes, we steal data. From governments and their contractors. We know it's illegal but we honestly believe it is legitimate. #FreeTopiary."
Finally, via AnonymousIRC Twitter account, the hacker collective issued a final, more ominous tweet reading: "We are not scared anymore. Your threats to arrest us are meaningless. You still do not believe us? Then learn. We'll teach you. #FreeTopiary."
The tweet has been taken to indicate a possible revenge attack similar to those enacted on the Italian, Spanish and Turkish authorities earlier this year. The attacks saw Anonymous hackers re-target each country's governments and law enforcement agencies in "protest" for the arrest of suspected Anonymous and LulzSec members.
The attacks ranged from basic distributed denial of service attacks designed to take down websites, to full on hacks on secure servers.