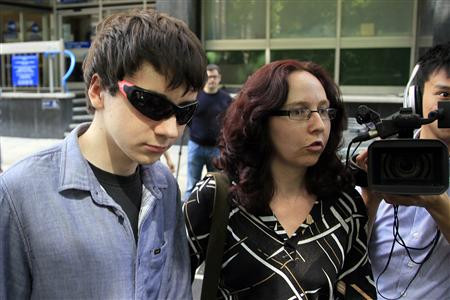 Following the arrest of Anonymous and LulzSec spokesman Jake Davis, aka Topiary, the London Metropolitan Police have issued an open statement via Twitter warning Anonymous hackers and supporters of the criminal charges they could face if caught.
The statement was released via TweetDeck earlier today and was reportedly done to remind all Anonymous hackers and supporters of the laws they were breaking.
It clarified: "Anyone considering accessing a computer without authority should understand that such acts are unlawful and can carry a term of imprisonment.
"Under UK legislation, it is an offence if a person acts from within the UK upon a computer anywhere else in the world. It is also an offence if someone anywhere else in the world to criminally affect a computer within the UK."
The statement went on to highlight that under current British law cyber offences could carry jail sentences of anywhere between two to 10 years.
Later clarifying: "These offences cover the acts of unauthorised access to personal accounts, Distributed Denial of Service (DDOS) Attacks and intrusive hacks where data is taken or systems changed."
The news follows the UK police's most recent arrest of an 18-year-old suspected LulzSec member, Jake Davis.
Davis was arrested at his home in Yell, a small island in the Shetland Islands. Since his arrest Davis has appeared in court and has been released on bail, albeit with a 7 a.m. to 10 p.m. curfew and a ban on accessing the Internet.
The Met's statement follows Anonymous' previous response to Davis' arrest. Already the group has started a "Free Topiary" campaign releasing its own statement requesting donations for Davis defence.
Security experts have already speculated that the U.K. police force's comments could be seen as an indirect response to Anonymous and LulzSec's previous insistence that its members were peaceful "protesters" not dangerous cyber criminals.
Following the Met's message, Anonymous continued its message of defiance tweeting: "Dear Met: 'When injustice becomes law, rebellion becomes a duty.'"
Anonymous has already hinted a potential revenge attack for Davis's arrest may be in the works.