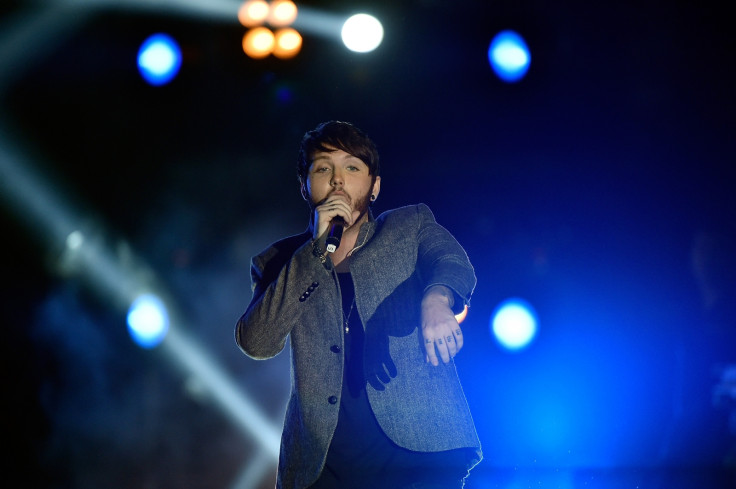 Just days after making an impressive comeback, X-Factor winner James Arthur has been named the ambassador for mental health charity, SANE. As part of his philanthropic drive, the 28-year-old singer will front the #Glitch campaign – which encourages those affected by mental illness to add a filter to their social media profiles as an act of solidarity – ahead of World Mental Health Day on 10 October.
The 28-year-old star is hoping to raise awareness and change perceptions about mental health. "I could not be happier for the opportunity to work alongside SANE," he said in statement. "Unfortunately, mental illness remains a taboo subject and having suffered with severe anxiety and depression myself, I desperately want to encourage people to see the immense power in speaking about whatever may be going on in their heads".
The Middlesbrough-born singer has made no secret of his own battles with anxiety and depression. Back in 2013, he revealed that he often struggled to sleep and had had some low points.
During a recent appearance on This Morning he told hosts Eamonn Holmes and Ruth Langsford that although he won The X Factor, it was at the detriment of his mental wellbeing "I've suffered with depression and I'm an anxious character. Even before The X Factor, I was self-medicating quite a bit to just to get myself through the day.
"When I was on the show, everything happened so quickly and I just wasn't prepared for the level of attention and scurrility that came with it.
Following a two-year hiatus, Arthur made his musical comeback earlier in September after resigning with Simon Cowell's record label Syco. Despite new single, Say You Won't Let Go, being tipped for the number one position on 25 September, he narrowly lost out to The Chainsmokers (feat. Halsey).