Now pay attention, 007. The new James Bond film Skyfall opens in cinemas on 26 October and sees the return of MI6's gadget man Q, so to celebrate this IBTimes UK met up with SpyMaster to look at the latest kit no spy should leave his office without.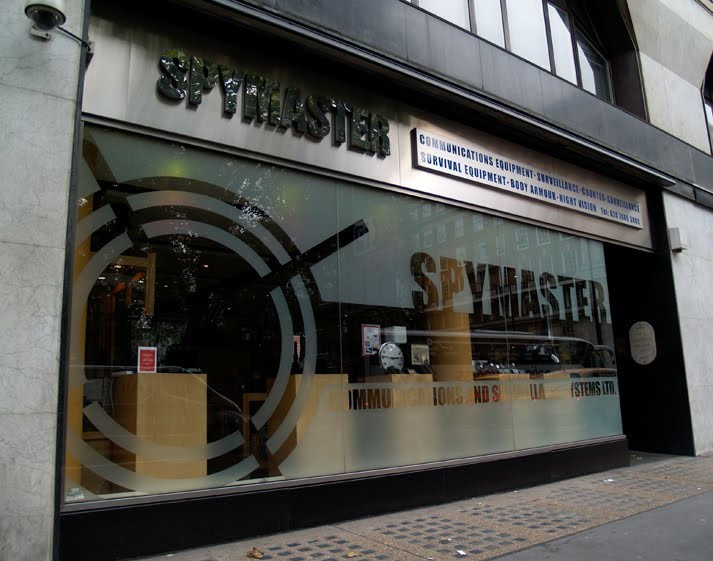 Q (real name Jeremy Marks) has run SpyMaster for 20 years and has three branches in central London. The company sells a wide range of covert equipment, from recorders disguised as chewing gum wrappers and watches with night vision cameras, to body armour and home security.
Far from meeting our Quartermaster deep in the bowels of MI5 or at an abandoned Underground station, we were invited into SpyMaster's flagship store just off Oxford street; it's a glass-fronted shop just like any other - no M, no whiskey cabinet (so far as we could see) and no ejector seats in sight.
What we found though, would fit right into any James Bond film.
HD Infra Red Watch DVR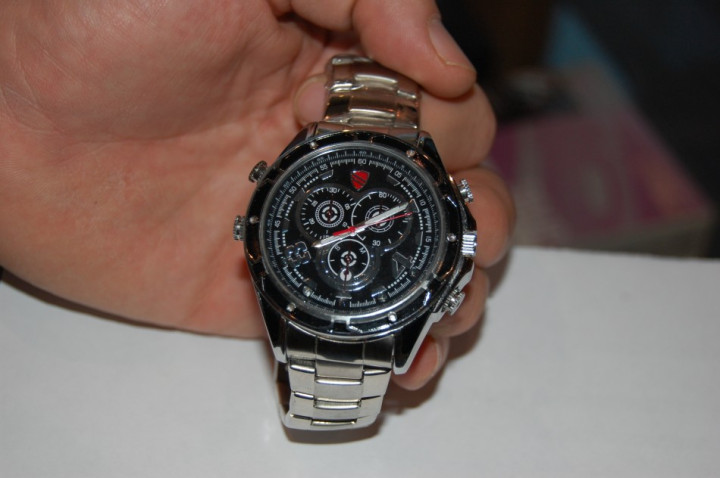 No secret agent would be complete without a chunky watch on his wrist, and while Bond has always opted for Omega or Rolex, neither offer a video camera with night vision.
This £400 watch has 4GB of internal storage and a video camera that can do regular video and night vision hidden at the 12 position on the dial.
We went hands-on with the watch and the camera is genuinely hard to spot, making it perfect for snooping on the enemy, although the camera may spend most of its 1-hour recording limit staring up their nose.
The watch can shoot video at 1920 x 1080 resolution, record audio up to two meters away and snap up to 6,000 photos at 4032 x 3024 resolution.
Infra red nightvision means the camera can record objects up to five meters away, even in total darkness, although battery life for the camera drops from an hour to 35 minutes when you have night vision switched on.
Finally, there's a mini 4-pin USB port for recharging the 240mAh battery and transferring the footage of Blofeld and his white cat to your PC or Mac.
Reading Glasses with hidden video camera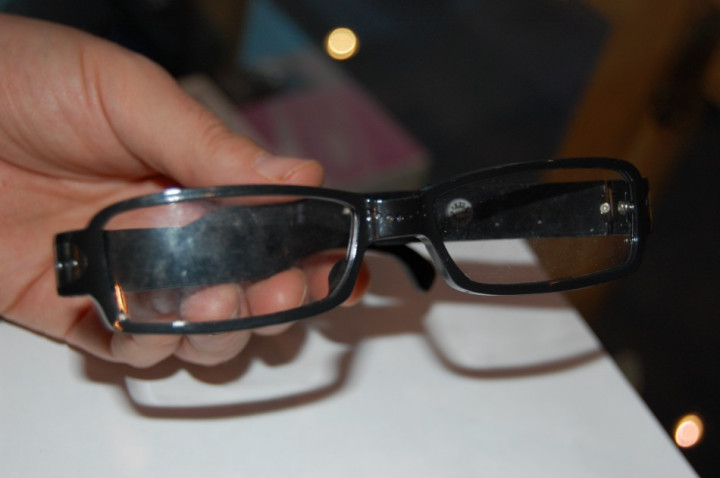 James Bond had a pair of specs in The World is Not Enough that could see through clothes, and while this is the work of fiction, Jeremy (sorry, Q) showed us a pair of SpyMaster's reading glasses with a video/stills camera hidden in the frame.
Slightly more obvious than the watch camera, but still unlikely to arouse suspicion, the camera here can take 1.3-megapixel photos and VGA video, along with audio, and there's a microSD card slot hidden in one of the arms, so you can record huge amount of video and plug the card into your smartphone to view back and email to M.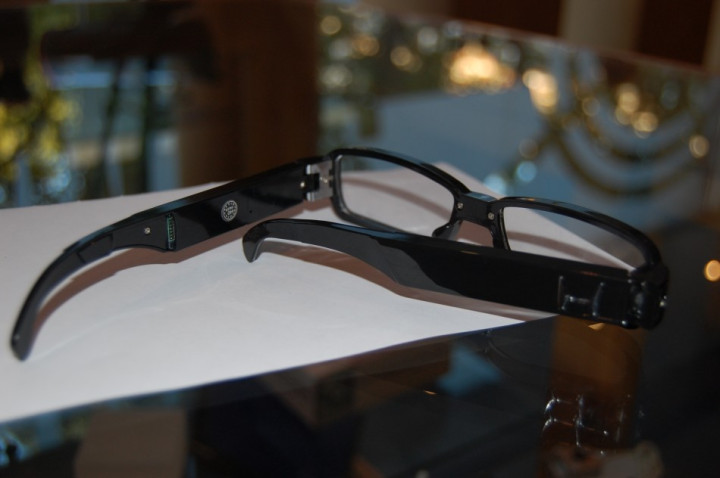 The adjustable frames mean you can install your own prescription of glass if you need it and the camera can record for up to one hour, while standby time is three days.
There's a small button hidden in the frame to start recording and SpyMaster claims these specs are the most subtle on the market.
Costing £400 minus your personal prescription, these glasses aren't cheap, but come on - they've got a video camera in them.
Plug adaptor with Voice Activated Recorder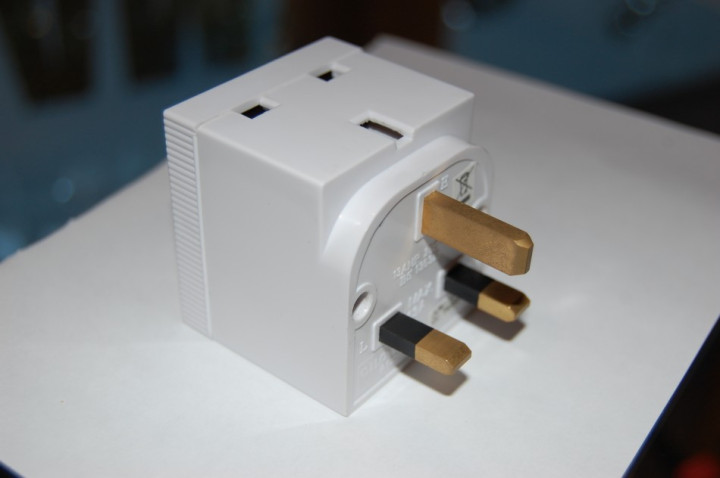 Spying isn't all about fancy watches and smart glasses - or fast cars and Martini for that matter - and sometimes it's a boring and ordinary gadget that can be the most effective.
Recording conversations in an office is a common task for spies (probably), so this plug adaptor with built-in microphone and micro SD card will come in handy during most of MI6's missions.
Mains powered and functional as a regular plug adaptor, the unit starts recording audio as soon as it hears something, and continues until it's convinced the conversation has finished and there's no more noise.
With the 2GB card included you'll see 37 hours of recording, but it can hold cards up to 32GB in size, and that's enough for a whopping 576 hours of continuous snooping.
Once the bad guys have finished their conversation about world domination and volcano-based headquarters, the device saves the conversation as a WAV audio file, ready to be listened to.
GSM Voice Monitoring Mouse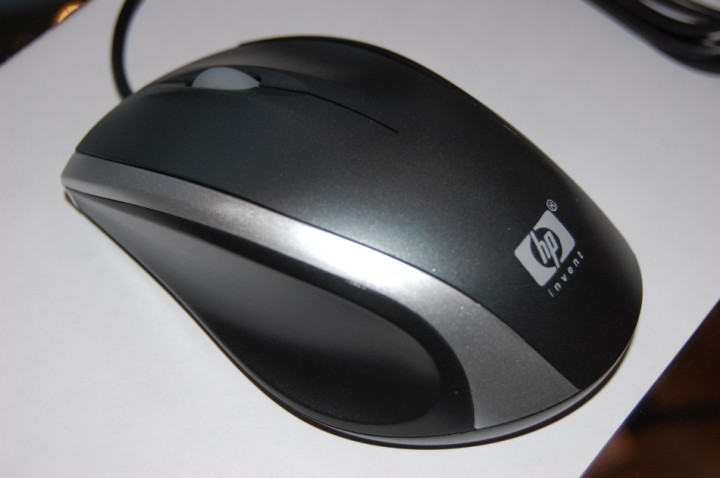 While the recording plug is fine, what we really want is a bug that can not only record, but alert us to when it is recording, and even let us listen in live from anywhere in the world.
That's where this GSM mouse comes in. It's a conventional optical computer mouse with left and right click, a scroll wheel and a USB cable, but inside there is a SIM card and microphone.
When the mouse hears conversation nearby, or is moved, the microphone starts recording and the SIM card is used to call one of three user-specified numbers; answer the call and listen in to what the mouse can hear.
Alternatively, instead of waiting for the mouse to detect noise, you can call it up and listen in from any phone in the world - it's won't ring and gives away no clues at all about what's inside.
Normally, the mouse is powered by the computer's USB port, but for when the computer is turned off or the mouse is unplugged, there is an internal battery that can give the bug between three and fives days of standby time and up to three hours of listening time.
Once the computer is turned back on, the mouse starts to charge up again.
Digital Pocket Bug Detector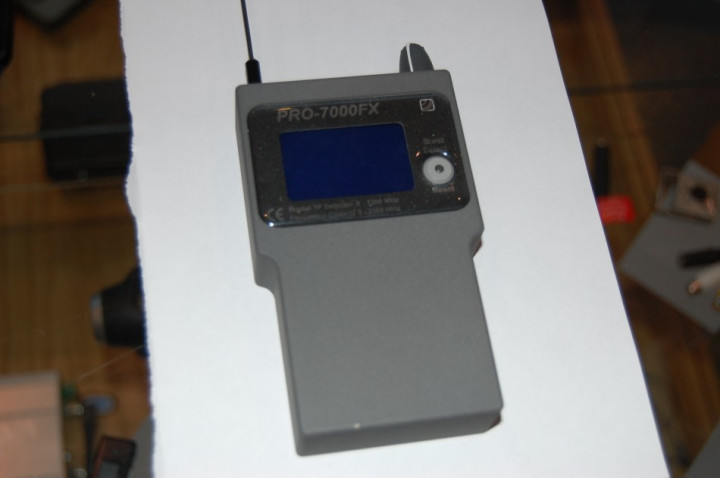 Any secret agent worth his name on the MI5 payroll knows to check his hotel room for bugs before settling down with the female friend of a Russian oligarch.
Instead of peering behind pictures and checking the mini fridge, Bond should get himself one of these - a digital pocket bug detector.
Finished in aircraft-grade aluminium and looking exactly as we'd imagine such a device to, the bug detector has an ultra-wide frequency response of 7.2GHz and can be used to scan for both analogue and digital bugs.
The device beeps to alert you to a bug and beeps more frequently the closer you get; alternatively it can be set to vibrate discreetly, so you could keep it in your jacket pocket and be made aware of nearby bugs without arousing suspicion.
'Burst mode' can be used to detect devices that broadcast a signal for only a very short length of time - such as a mobile phone sending a text message - and the unit can operate for up to eight hours on a single charge.
Spymaster's main shop is at 3 Portman Square, just off Oxford Street, London, and there are two smaller stores at Selfridges and Harrods.
Must Read:
Skyfall: New James Bond Film Review
Five of the best James Bond computer games of all time