Skyfall: New James Bond Film Review
James Bond films turn 50 in style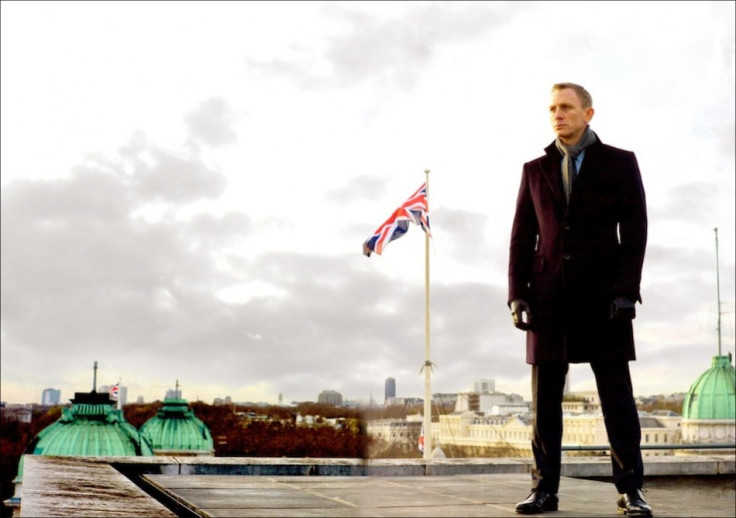 THIS REVIEW IS SPOILER FREE, AND CONTAINS ONLY PLOT DETAILS DRAWN FROM THE TRAILER
In the 50 years since James Bond first appeared on the big screen, the world has changed. Skyfall, which received its first public screening in London on Friday 12 October, is a reminder of how much Bond has changed with it, while remaining the consummate screen hero of our time.
For Daniel Craig's third outing as agent 007, the producers have adopted a strategy that is remarkably similar to the one they chose back in 1964, for Goldfinger, Sean Connery's third film as Bond.
Back then, after two films in which our hero was invulnerable and never made mistakes, they placed him at the centre of a plot where everything went wrong and he spent the bulk of the movie languishing in prison. Not even his Aston Martin DB5 could save him.
Skyfall begins in much the same way. If you have preconceived ideas of what makes a Bond film - glamorous locations, beautiful women, fast cars, villains lurking in their outrageous lairs - Skyfall will deliver them and turn them on their head.
The basic plot (no spoilers, it's all in the trailer), drawn straight from the Wikileaks saga, is that a hard drive containing the names of embedded British agents has gone missing, and the bad guy, played with simpering authority by Javier Bardem, is threatening to reveal the names online, at the rate of five a week.
Compared with the would-be world dominators that characterised the Roger Moore era of Bond, it's small fry. But, the film constantly reminds us, this is the world we live in today. Behind all the high-tech gizmos, the art of espionage has become more old-fashioned as rogue nations are replaced by rogue terrorist organisations that refuse to respect national boundaries. Even Q (played by Ben Whishaw) no longer doles out exploding pens.
With this in mind, the British director Sam Mendes (Road to Perdition, American Beauty, Revolutionary Road) has crafted a film that, while huge in scope, has a lot of the classic spy film about it. This is The Ipcress File on steroids.
At the centre of it all is Craig's craggy, brooding Bond. If Casino Royale surprised us by showing a sensitive side, and Quantum of Solace - for all its many flaws - was all about his drive for revenge, then this is the film where his past catches up with him as never before. Not since On Her Majesty's Secret Service has the veil been lifted quite so high on Bond's emotional life and scarred past.
For all these reasons, the first half of the film, despite the globe-trotting action that includes the now-obligatory Hollywood trip to China, feels strangely slow. It kicks in with the arrival of Bardem's 'Silva', and from the moment we touch down in London it never lets go.
British audiences will no doubt find their credulity stretched by the liberties taken with locations, but it's about time London got the same treatment that American cities have enjoyed on film for years. The tourist boards of London and Scotland should give Bond a commission for all the visitors they are about to receive.
Skyfall is the smartest Bond film for many years, and though aficionados will enjoy the many nods to past films, this is a film that sets out a future path for Bond that left audiences at the UK preview desperate to find out what happens next. Happy 50th birthday, Mr Bond. Here's to 50 more.
Night Vision Watches and Video Recording Glasses - We Visit The Real-Life Q
Skyfall opens on 26 October in the UK and on 9 November in the US.
© Copyright IBTimes 2023. All rights reserved.