Almost every actor has been thrown into the discussion of who should play James Bond when Daniel Craig steps down from the role but it will be former footballer David Beckham to fill his shoes if musician Sam Smith has his way. The Stay With Me singer has revealed he has a huge crush on the H&M underwear model and thinks he would make an "interesting" choice of 007.
Beckham, 40, is just the latest in the long line of suggested stars to play the British spy next in the long-running franchise and Smith, 23, is confident the retired sports star is the perfect fit for Bond's tuxedo. The Brit Award-winning singer told OK! Magazine: "That would be interesting, that's all I'll say – that would be very interesting. He'd look fit for sure! He looks amazing in a suit."
Earlier in September 2015, a source claimed Beckham has been taking acting lessons with Mission: Impossible star Tom Cruise in a bid to secure his dreams of pursuing a career in Hollywood. The insider told the Daily Star: "Tom sees David as a very loyal and trusted friend, and is willing to help him fulfil his dreams.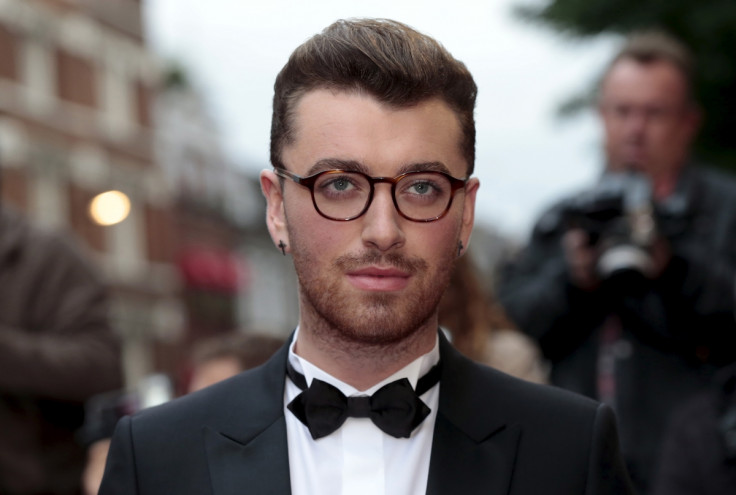 "Tom feels that David has a great screen look and charisma which could work for movies. David resisted at first, but over time has become more comfortable with acting. Tom has been advising him on learning dialogue and the methods of talking to fellow actors. It is baby steps but vital for Becks to get his experience."
While the next James Bond is yet to be determined, Smith has been confirmed to sing the theme tune for the upcoming installment in the series, Spectre. Following on from Adele's ballad Skyfall for the 2012 movie, Smith will put his vocal talents to Writing's On The Wall. Despite knowing that he had been chosen to sing the soundtrack, Smith fuelled rumours that Ellie Goulding was a frontrunner for the position, something which he now regrets.
Smith told OK!: "I felt really bad and I have to apologise because I never said that Ellie was doing it. I just heard rumours so when I was asked: 'Who do you think should do it?' I was like: 'Well I heard Ellie Goulding was doing it.' I never meant to put her in it. She would 100% be the best person for it, so hopefully next time she'll do it."
Spectre is set for release on 26 October.