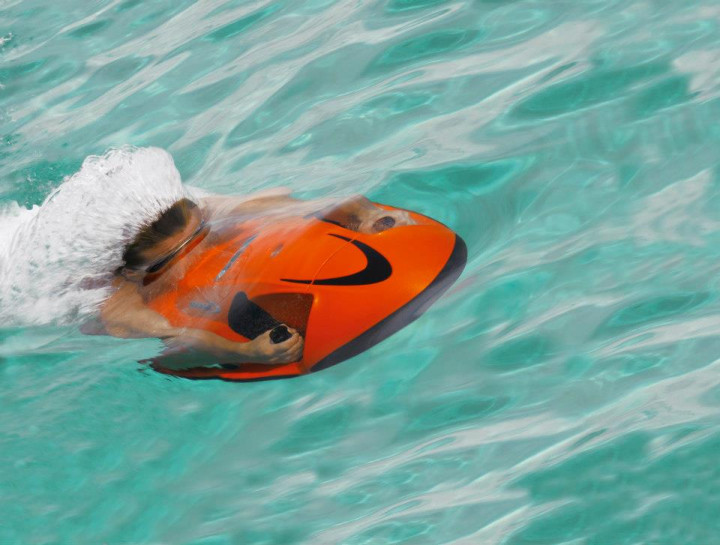 A 'James Bond-style' underwater scooter was at centre of a plan to smuggle £16m of cocaine into Scotland.
More than 50 packages of high quality cocaine were found by customs officers in the rudder space of a ship in Scotland, Leeds Crown Court heard.
Prosecutors allege that four Dutch men were planning to remove 108kg of the class A drug from the Cape Maria vessel using a Seabob vessel, scuba diving apparel and various other equipment.
Arnold Van Milt, Roderick Van Doesburg and Darryl-Jay Van Doesburg were arrested following a search in Hunterston in Ayrshire on 9 May, said prosecutor Paul Mitchell.
Henri Van Doesburg was arrested the following day in Aalsmeer in the Netherlands, according to an AP report.
The prosecutor said Van Milt, Roderick Van Doesburg and Darryl-Jay Van Doesburg were all experienced in scuba diving.
When police carried out a search of their car and an inflatable speedboat, they found the Seabob, along with dry suits.
The underwater vehicle was described to the jury by Mitchell:"You might have seen them used by James Bond and James Bond's adversaries."
He added: "It's the kind of thing you use if you need to travel underwater at high speed."
The Seabob costs around £12,500 and can travel down to depths of 130ft at 10mph. The website for the underwater vessel says: "It's now actually possible to move through the water like a dolphin, either on the surface or at depth."
It is similar to the underwater jet used in the James Bond film Thunderball.
The court heard that a ship named the Indian Friendship was moored nearby at the same time. The ship had previously been seized containing 148kg (326lb) of cocaine while it was in Rotterdam.
Computer searches were made about the ships and a document about the Cape Maria was discovered on one of Van Milt's phones.
Mr Mitchell said: "There are clear connections between the defendants and the Cape Maria.
"The Cape Maria importation of cocaine in May was merely an example of an ongoing conspiracy of repeated importations of large quantities of cocaine into Europe on vessels from South America."