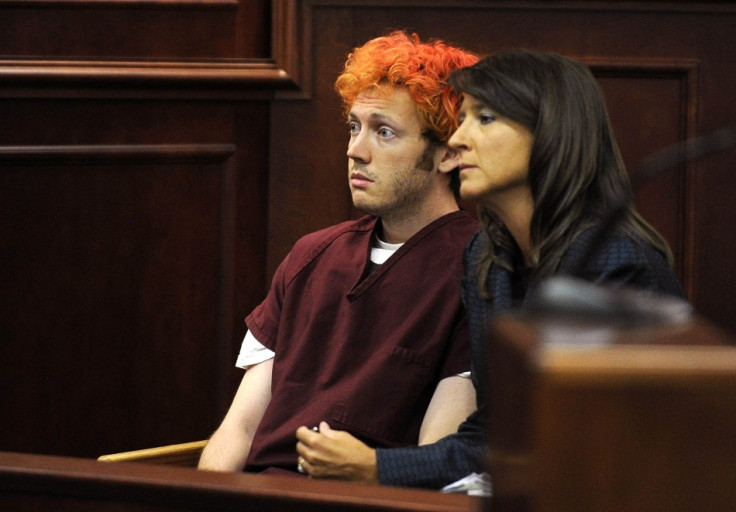 The suspect in the Colorado "The Dark Knight Rises" screening massacre, James Holmes, 24, will be facing formal charges over the killing of 12 people and an unborn child and wounding another 58 during a midnight showing of the new Batman film, "The Dark Knight Rises."
Holmes may also be charged with attempted murder for everyone who was in the cinema along with up to two counts of first-degree murder for each of the 12 he allegedly killed.
Attorneys will also argue over a defence motion to find out who leaked information to the news media that Holmes allegedly sent a package to his psychiatrist at the University of Colorado, Denver.
Authorities seized the package three days after the shooting when it was discovered in the post room of the medical campus where Holmes studied.
A police source told FoxNews.com that the parcel sat unopened in the post room for a week before it was discovered on July 23.
"Inside the package was a notebook full of details about how he was going to kill people," another source said.
"There were drawings of what he was going to do in it -- drawings and illustrations of the massacre," the source added.
Defendant's Sanity
However, Arapahoe County District Attorney Carol Chambers said in court that the parcel had not been opened by the time the "inaccurate" news reports appeared.
Legal experts say that the case will be dominated by arguments over the defendant's sanity.
Officials at the University of Colorado have said Holmes was enrolled in the school's neuroscience doctorate program but withdrew in June.
He was believed to be facing eviction from his Aurora apartment, which he was said to have booby-trapped with explosives shortly before the gun rampage, neighbors told NBC.
The former University of Colorado student was said to have wired his apartment with enough explosives to demolish the building.
An earlier appearance in court sparked rumors that Holmes was delusional and disturbed.
He was shown on television images from within the courtroom as looking dazed and droopy-eyed.